#FBI
FBI:
Gunman kills 5 at LGBTQ nightclub in Colorado Springs before patrons confront and stop him, police say
cnn.com/2022/11/20/us/…
The suspect used a long rifle in the shooting, and two firearms were found at the scene:
2 or 3 firearms all together?
Multiple shooters?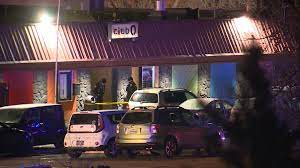 Advertisements | Advertising at The News And Times - advertising-newsandtimes.com | WE CONNECT!