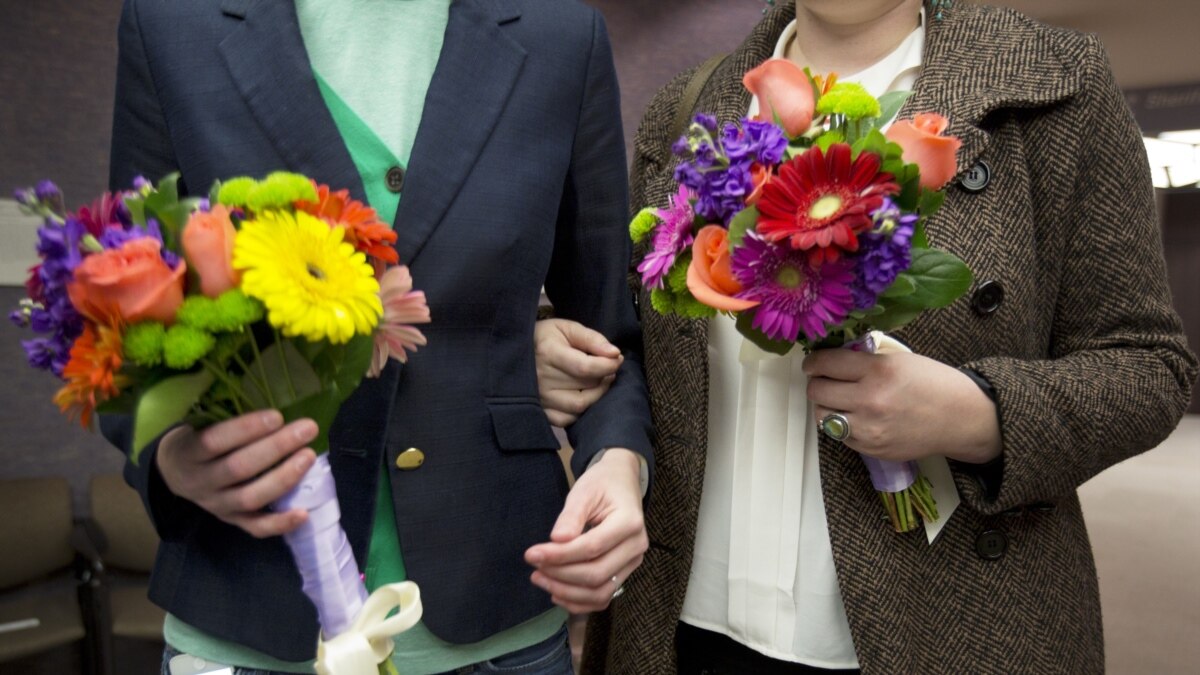 Сенат Конгресса США одобрил законопроект, закрепляющий право однополых и межрасовых пар на заключение брака на федеральном уровне, пишет BBC News.
Законопроект поддержал 61 сенатор, все члены Демократической фракции и 12 республиканцев, 36 сенаторов выступили "против", сообщает СNN.
Телеканал отмечает, что законопроект не устанавливает национального требования легализовать однополые браки по всей стране. Принятый документ обязывает любой штат США признавать однополые браки, заключенные в других штатах – даже если сам этот штат такие союзы не признает. Документ также отменяет закон "О защите брака" от 1996 года, в котором брак определялся, как союз между мужчиной и женщиной.
Одобрение законопроекта вызвано опасениями, что Верховный суд может отменить решение 2015 года, легализовавшее однополые браки по всей стране. Похожий законопроект был принят Палатой представителей США в начале этого года при поддержке 47 республиканцев и всех демократов. Теперь Палате представителей рассмотрит версию Сената и в случае одобрения отправит на подпись президенту США Джо Байдену.
"Одобрив этот законопроект, Сенат посылает сигнал, который каждый американец должен услышать: независимо от того, кто вы и кого вы любите, вы тоже заслуживаете достойного и равного обращения в соответствии с законом", – заявил лидер большинства в Сенате Чак Шумер.
По мнению сенатора-демократа Тэмми Болдуин, законопроект даст "миллионам однополых и межрасовых однополых пар определенность и уверенность в том, что их браки действительны и будут оставаться действительными в будущем".
 В 2015 году Верховный суд США фактически легализовал однополые браки на всей территории страны. Это решение стало кульминацией 20-летнего разбирательства Верховного суда о браках и правах геев в целом. Иск в суд о легализации браков подали 14 пар и два вдовца. Адвокаты Мэри Боното и Даг Холлуорд-Драймар заявили, что свобода заключать браки является фундаментальным правом и не может решаться всенародным голосованием. В итоге суд вынес решение о том, что все граждане страны, вне зависимости от пола и гендерной ориентации, могут заключать брак с тем, с кем считают нужным.
Однако после того, как бывший президент Дональд Трамп назначил в Верховный суд трех новых консервативных судей, появились опасения, что решение об легализации однополых браков будет отменено – как это недавно произошло с конституционным правом на аборт.
Advertisements | Advertising at The News And Times - advertising-newsandtimes.com | WE CONNECT!