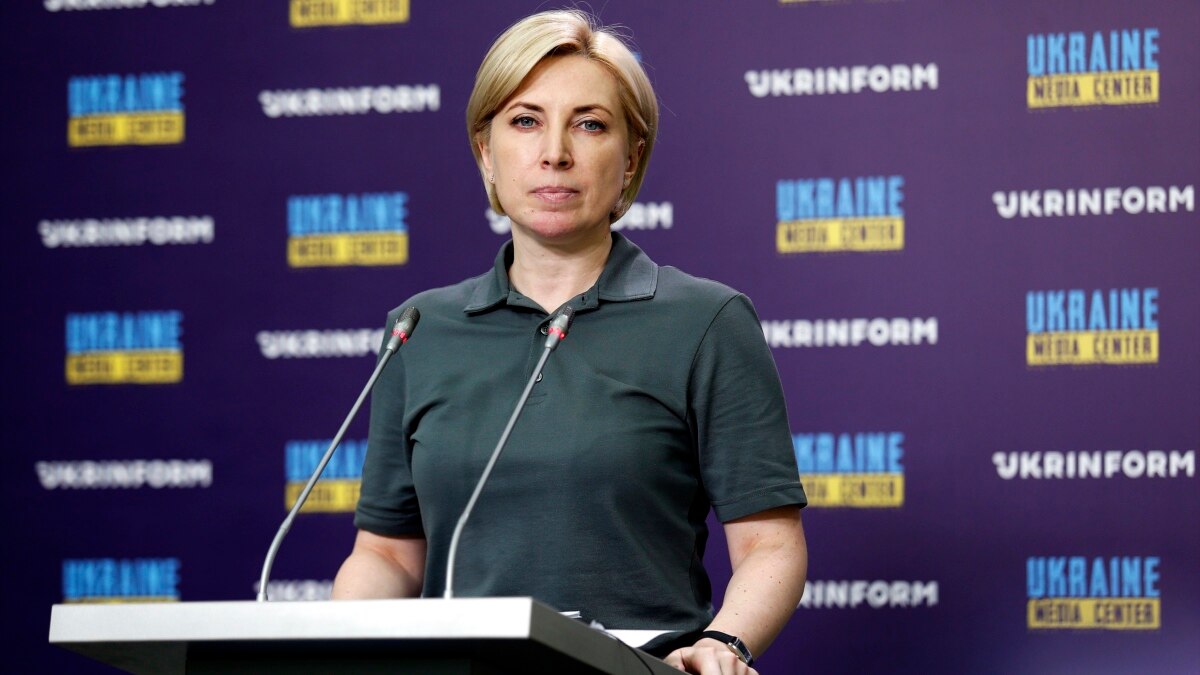 ФСБ России попросила Лефортовский суд Москвы заочно арестовать вице-премьера и министра по делам реинтеграции временно оккупированных территорий Украины Ирину Верещук по статье о "нарушении территориальной целостности РФ". На это обратил внимание телеграм-канал AvtozakLIVE. 
Ведомство также просит заочно арестовать замминистра иностранных дел Украины Эмине Джапарову. 
ТАСС пишет, что ФСБ объявила Верещук и Джапарову в международный розыск.
В октябре Украина объявила в розыск сотни российских чиновников и депутатов – это депутаты Госдумы РФ, сенаторы, члены Совбеза и российского правительства. Среди них директор ФСБ России Александр Бортников, председатель Госдумы Вячеслав Володин, глава Росгвардии Виктор Золотов, министр внутренних дел Владимир Колокольцев, председатель Совета Федерации Валентина Матвиенко, директор Службы внешней разведки Сергей Нарышкин, министр обороны РФ Сергей Шойгу и секретарь Совбеза РФ Николай Патрушев. Им вменяют часть 2 статьи 110 Уголовного кодекса Украины ("посягательство на территориальную целостность страны").
Advertisements | Advertising at The News And Times - advertising-newsandtimes.com | WE CONNECT!