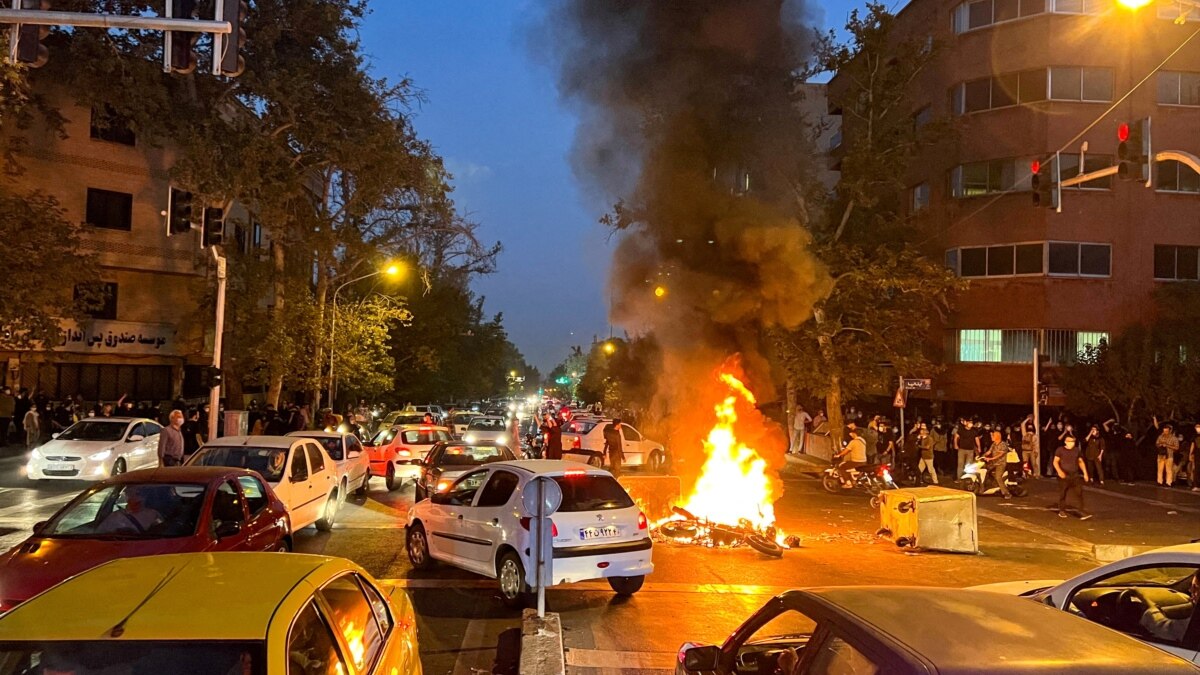 В Иране привели в исполнение второй смертный приговор в отношении участника антиправительственных протестов, которые начались в середине сентября после смерти 22-летней Махсы Амини, сообщает Reuters со ссылкой на Mizan Online. 
23-летний Маджид Реза Рахнавард был публично повешен в городе Мешхед. Его обвинили в "ведении войны против Бога" после убийства двух членов добровольческого отряда "Басидж", который принимал участие в подавлении протестов, отмечает агентство. 
Ранее в Иране вынесли первый смертный приговор одному из участников протестов в Тегеране. По информации издания, обвиняемого зовут Саман Сейди. Его признали виновным в поджоге правительственного здания, нарушении общественного порядка, сговоре в целях совершения преступления против национальной безопасности и использовании огнестрельного оружия. Подсудимого объявили "врагом Бога".
Еще пятеро человек были приговорены к тюрьме на срок от пяти до десяти лет "за сговор с целью совершения преступлений против нацбезопасности и за нарушение общественного порядка". 
Массовые протесты начались в Иране в середине сентября после смерти 22-летней Махсы Амини, арестованной полицией нравов за "неправильное" ношение хиджаба. Участники акций протеста обвиняют в ее убийстве полицию. 
В Иране за два месяца протестов погибли более 300 человек, почти 15 тысяч задержаны. Многим грозит смертная казнь, как демонстранту, которого обвинили в попытке начать войну с богом из-за горящего мусорного бака. Акции жестко подавляются, полиция применяет боевое оружие, но люди выходят на улицы:
Advertisements | Advertising at The News And Times - advertising-newsandtimes.com | WE CONNECT!