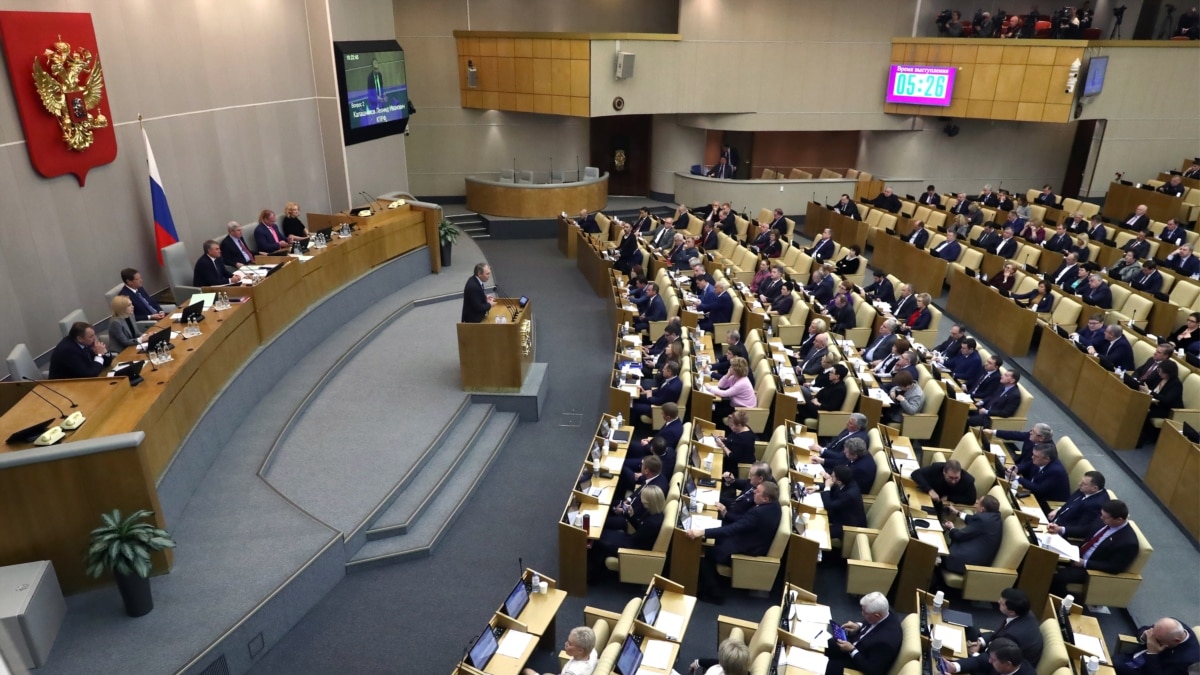 Депутаты Госдумы подготовили новые поправки к "иноагентскому" закону, предложив увеличить штрафы для лиц, включенных Минюстом РФ в реестр "иноагентов", сообщается на сайте законодательного органа.
Законопроект внесли депутаты "Единой России", "Справедливой России", ЛДПР,  "Новые люди"  и КПРФ.
В частности, авторы законопроекта предлагают увеличить штрафы за такие нарушения:
За отсутствие маркировки материалов признанными участниками организаций-"иноагентов" – с 5 тысяч рублей до 10-30 тысяч рублей
За непредоставление отчета о деятельности "иноагента" для физлиц с 5-10 тысяч до 30-50 тысяч рублей, для должностных лиц – 100-300 тысяч рублей, для юридических лиц – 300-500 тысяч рублей.
Авторы инициативы также предлагают административные статьи, регулирующие "правонарушения" со стороны "иноагентов" (19.7.5-2 – 19.7.5-4 и 19.34.1 КоАП) объединить в одну статью – 19.34 КоАП РФ, которая будет называться "Нарушение порядка деятельности иностранного агента".
С 1 декабря в России вступил в силу закон "О контроле за деятельностью лиц, находящихся под иностранным влиянием". На основании этого документа Минюст РФ опубликовал новый единый реестр "иноагентов", в котором на начало декабря насчитывалось 493 позиции. Это все люди и организации, признанные "иноагентами" за десять лет с момента появления в России первого закона об "иностранных агентах".
Новый закон также позволяет признавать "иностранными агентами" лиц, не имеющих иностранного финансирования. Теперь Минюст сможет включать в реестр "иноагентов" любые российские или иностранные организации или физических лиц, если они получают иностранную поддержку или находятся под иностранным влиянием, а также ведут политическую деятельность либо собирают сведения о военно-технической деятельности России, которые "можно использовать против безопасности страны".
Также этот документ вводит реестр тех, кто "аффилирован" с "иноагентами". Ими будут признавать физлиц, которые были или являются в настоящее время участниками организации-"иноагента". В этот список войдут лица, получающие или получавшие в прошлом денежные средства от "иноагента", даже через посредников. В то же время на "аффилированных" лиц не будут распространяться ограничения, установленные для "иноагентов".
В новом законе указано, что Минюст сможет исключить "иностранного агента" из единого реестра спустя год после отказа от "иностранного влияния" или перечисленных в законе видов деятельности. При этом в случае повторного включения в реестр добиться исключения удастся не раньше чем через три года.
Закон об "иноагентах" в России появился в 2012 году. Он позволил Минюсту признавать некоммерческие организации "иностранными агентами", если они получают финансирование из-за рубежа и занимаются политической деятельностью. Критерии, по которым определяется такая деятельность, в законе четко не определены, что позволяет властям преследовать организации, работающие в области просвещения, культуры, здравоохранения, экологии, защиты прав человека. Впоследствии появилась возможность признавать "иноагентами" СМИ и физических лиц.
Адвокат о новом законе в РФ, по которому "иноагентом" рискует стать каждый:
Advertisements | Advertising at The News And Times - advertising-newsandtimes.com | WE CONNECT!