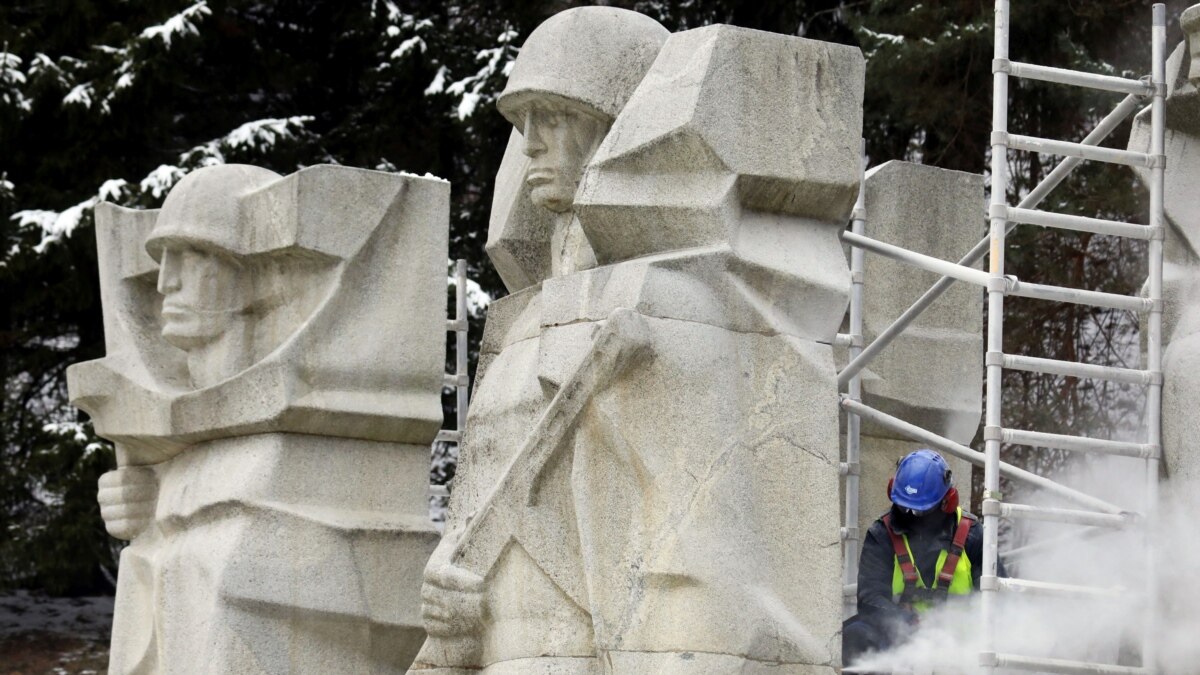 Сейм Литвы принял закон о десоветизации, предусматривающий запрет на пропаганду тоталитарных и авторитарных режимов и их идеологий с использованием общественных объектов, говорится в сообщении пресс-службы литовского парламента.
За принятие закона проголосовали 103 депутата Сейма, шестеро парламентариев воздержались. Закон вступит в силу с 1 мая 2023 года.
Согласно принятому документу, запрещается увековечивание или изображение в любой форме лиц, символов, информации, пропагандирующих тоталитарные, авторитарные режимы и их идеологию.
Закон создаст правовую основу для удаления символов тоталитаризма и авторитаризма с общественных пространств Литвы – памятников, других мемориальных объектов, названий улиц, площадей и других общественных объектов. Названия организаций, события или даты, символизирующие тоталитарные, авторитарные режимы и их идеологии, также должны быть удалены с общественных объектов.
Документ запрещает увековечивать память лиц, которые действовали или действуют в оккупационных политических, военных, репрессивных структурах или в центральных структурах оккупационного правительства, активно участвовали в принятии решений, оказавших влияние на оккупационные политические, военные, репрессивные структуры.
Эти запреты, как говорится в законе, не распространяются на музеи, архивы и библиотеки, которые смогут использовать данные о тоталитарных и авторитарных режимах, последствиях их деятельности в своей профессиональной деятельности.
"Наконец-то в Литве будет юридический инструмент для оценки наших отношений с тоталитарными режимами, чтобы делать это цивилизованно, работая с участием экспертной комиссии, максимально вовлекая общественность в дискуссии, насколько это нужно, и все же очищая общественные места от оставшихся знаков пропаганды, которые были посвящены коллаборантам", – сказала в комментарии изданию BNS председатель Комиссии Сейма по борьбе за свободу и государственной исторической памяти Пауле Кузьмицкене.
Демонтаж символики тоталитаризма, по ее словам, может занять один-два года. Определять объекты, подлежащие демонтажу, будут специалисты Центра исследования геноцида и сопротивления жителей Литвы (ЦИГРЖЛ) и муниципалитеты. 
Ранее власти Латвии и Эстонии также приняли решение о сносе памятников советской эпохи.
Advertisements | Advertising at The News And Times - advertising-newsandtimes.com | WE CONNECT!