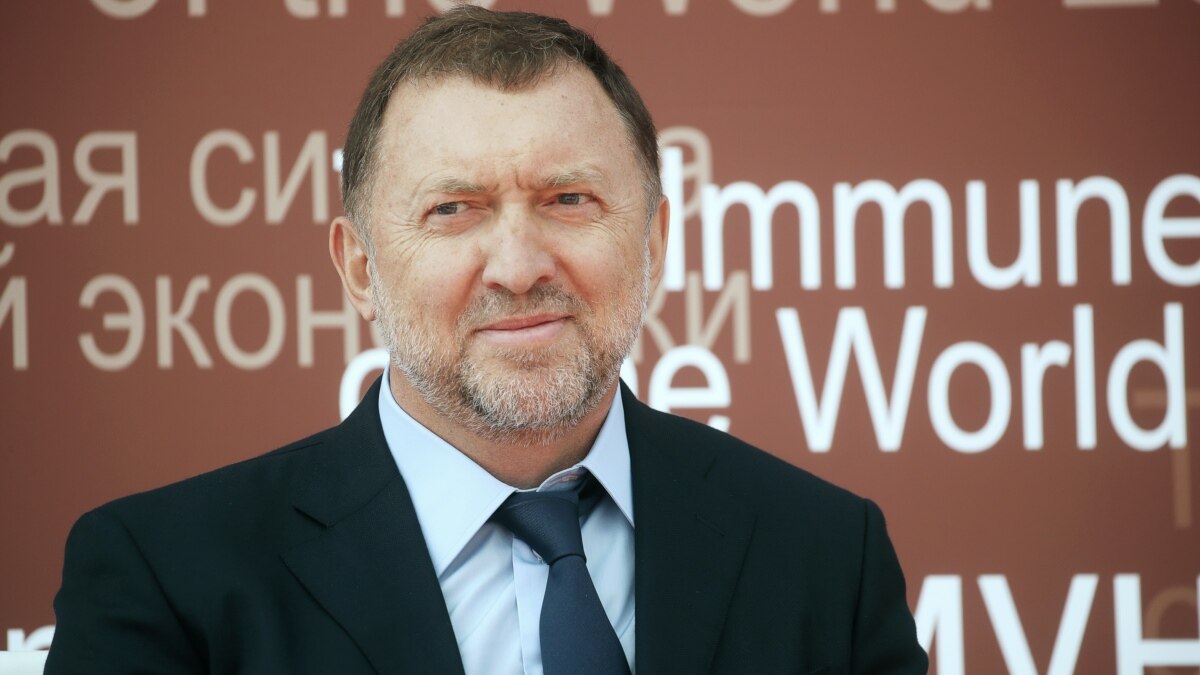 Российские суды наложили арест на отель "Имеретинский" и яхтенную пристань в Сочи, которые принадлежат компании "РогСибАл" Олега Дерипаски, критиковавшего войну в Украине, пишет Financial Times со ссылкой на источники, близкие к олигарху.
Cудебное решение вынесено по иску администрации федеральной территории "Сириус" к компании "РогСибАлу". Совладельцем материнского фонда "Сириуса", "Талант и успех", является Сергей Ролдугин, виолончелист и крестный отец дочери Владимира Путина Марии. Сам же президент занимает пост председателя наблюдательного совета организации.
Иск, как уточняет издание, подали еще до начала  полномасштабного вторжения России в Украину. Но, как считают журналисты FT,  решение по нему могло быть продиктовано отказом Дерипаски подчиниться требованию прекратить критиковать российское вторжение.
В то же время пресс-секретарь Путина Дмитрий Песков сообщил, что арест сочинских активов не связан с критикой со стороны олигарха.
Он уточнил, что олигарх "никогда не высказывался против операции". "Как и многие, он [Дерипаска] настаивает на том, чтобы все делалось лучше и эффективнее… он высказывает свою точку зрения", – подчеркнул Песков.
Издание напомнило, как в марте этого года Дерипаска писал: "Нам нужен мир как можно скорее, поскольку мы уже прошли точку невозврата". Также основанная им компания "Русал" призывала к расследованию убийств в Буче и "скорейшему" прекращению войны.
Журналисты издания обратили внимание на скорость движения иска в отношении компании олигарха. Он поступил в суд в Москве 9 сентября, а  уже 15 числа того же месяца было принято решение о конфискации "всего недвижимого имущества" "РогСибАла".
Дерипаска стал одним из тех, кто пожертвовал фонду "Талант и успех" 360 млн рублей. Инициатором идеи образовательного центра называют Путина – пресс-секретарь Песков назвал проект "детищем" президента. Позже "РогСибАл" стал арендовать часть федеральной территории, однако в "Сириусе" решили, что компания нарушила договор и возвела "несанкционированные постройки".
В сентябре этого года суд на Кубани прекратил аренду компанией "РогСибАл" Олега Дерипаски 30 земельных участков общей площадью свыше 13,8 га в грузовом районе порта Сочи. Основанием для расторжения договоров аренды стало, как писал "Коммерсант", невыполнение условия о создании в порту яхтенной марины и использование земли не по назначению. Ранее были расторгнуты договоры аренды еще по 14 участкам на территории "Сириуса" с ООО "Имеретинская Ривьера", аффилированным с "РогСибАл".
К Олимпиаде в Сочи в 2014 году компания "РогСибАл" построила на берегу Черного моря 2,7 тыс. апартаментов для проживания спортсменов. Сейчас прибрежная олимпийская деревня называется курортным районом "Имеретинский", оператором которого, по данным сайта компании, является ООО "Имеретинская Ривьера".
Яхтенный порт, о котором также идет речь в иске, построен не был, возведенные на промежуточном этапе реализации программы строения оформлены в собственность арендатора и вовлечены в оборот. При этом некоторые земельные участки сдаются для размещения временных торговых точек. Рассмотрев дело, суд, кроме расторжения договоров аренды, также обязал ответчика передать часть земельных участков властям "Сириуса", а требования по передаче тех, где расположены строения, выделил в отдельное производство.
Advertisements | Advertising at The News And Times - advertising-newsandtimes.com | WE CONNECT!