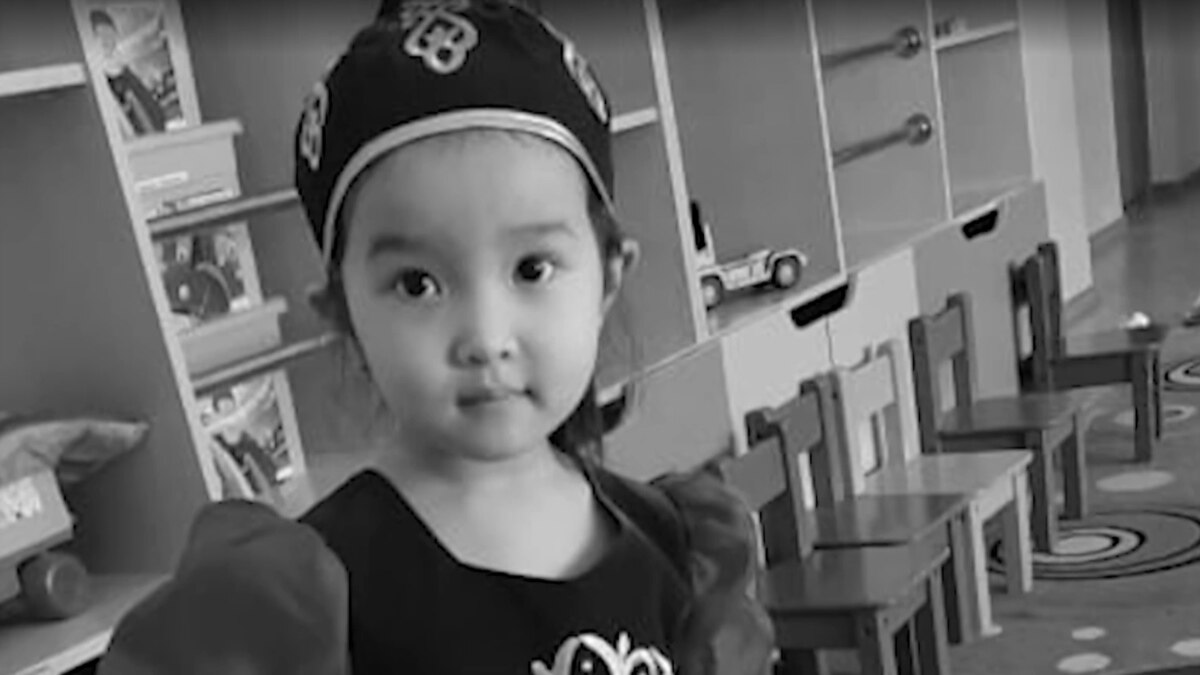 Южное региональное военно-следственное управление МВД Казахстана закрыло дело о гибели четырехлетней Айкоркем Мелдехан, застреленной в Алматы во время январских событий. Об этом сообщает казахская служба Радио Свобода.
Адвокат семьи погибшей Рафик Бейсебеков рассказал, что дело закрыли 30 декабря со ссылкой на "отсутствие состава преступления". За два дня до этого статью в деле переквалифицировали с убийства на превышение полномочий.
"Я вчера вечером с шумом выдавил из следователя письменное уведомление [о прекращении дела]. По их мнению, они законно применили оружие", – цитирует издание слова адвоката. 
Постановление о прекращении дела передано в военную прокуратуру для проверки законности решения, добавил Бейсебеков. Он отметил, что будет обжаловать решение о закрытии дела.
Кроме этого, постановление о переквалификации уголовного дела засекретили, и теперь для того, чтобы ознакомиться с материалами уголовного дела необходимо "получить допуск к секретным материалам ДКНБ по городу Алматы", сказано в документе.
Отец девочки Айдос Мелдехан рассказал изданию, что узнал о закрытии дела только 5 января. Из-за этого он был вынужден выписаться из больницы, где находился после операции по удалению почки.
Четырехлетнюю Айкоркем Мелдехан застрелили, когда она с родными ехала по Алматы в машине за продуктами. 16-летняя сестра Айкоркем была ранена. Кто именно стрелял по машине – власти не раскрывают
Машину семьи Айкоркем Мелдехан обстреляли 7 января в Алматы, когда они приблизились к городскому акимату. Пуля попала в голову девочки, она умерла на месте. В автомобиле также находились ее старшие братья и сестра, которая также была ранена. Отец детей Айдос Мелдехан насчитал в машине 20 отверстий от пуль. Он рассказал, что баллистическая экспертиза подтвердила, что это оружие используют военные.
В теле 15-летней дочери Мелдехана остались восемь осколков от ранений, которые пока вытащить невозможно. Девочка не выходит из дома, передвигается с трудом. Младший сын проходит реабилитацию с психологом, у ребенка посттравматический шок.
Семья четырехлетней Айкоркем Мелдехан была вынуждена покинуть Казахстан после угроз сотрудников Комитета нацбезопасности Казахстана. Отец Мелдехан не уточнил, куда уехала его семья, из соображений безопасности. По словам мужчины, к нему несколько раз приходили и угрожали сотрудники КНБ: в спецслужбе были недовольны активной позицией Айдоса, интервью журналистам и выступлениями.
7 января, в день гибели Айкоркем, президент Касым-Жомарт Токаев отдал приказ армии и полиции стрелять без предупреждения. В целом во время январских беспорядков, по данным Генпрокуратуры страны, погибли 238 человек, из них 20 "случайно попали под обстрел". Список погибших по всей стране власти Казахстана не обнародовали до сих пор.
"Азаттык" обнародовал имена 188 погибших. В списке, составленном журналистами, значатся шестеро несовершеннолетних, в том числе Айкоркем Мелдехан. Позже издание раскрыло имена еще семерых погибших – жителей Шымкента.
Advertisements | Advertising at The News And Times - advertising-newsandtimes.com | WE CONNECT!