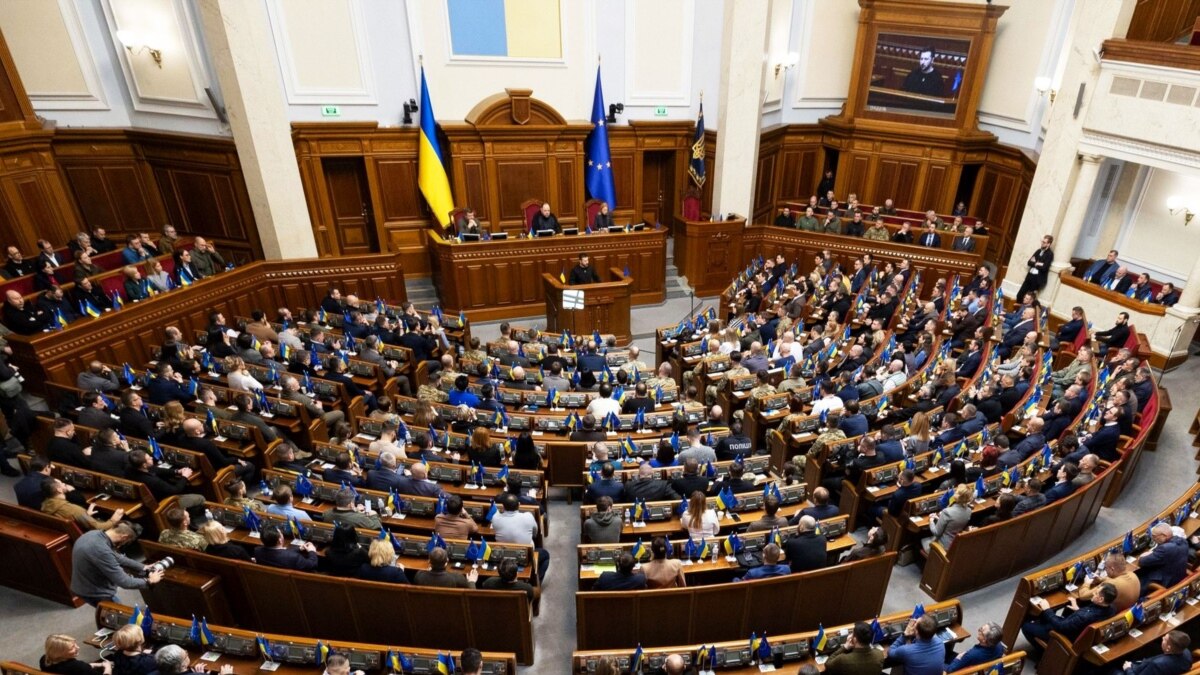 Верховная Рада Украины проголосовала за лишение депутатских мандатов кума Владимира Путина Виктора Медведчука, представителей пророссийской партии "Оппозиционная платформа – За жизнь" (ОПЗЖ) Тараса Козака и Рената Кузьмина, а также бывшего депутата Андрея Деркача. Об этом сообщил украинский парламентарий Ярослав Железняк. 
Андрея Аксенова лишили мандата по собственному заявлению. 
Десятого января президент Украины Владимир Зеленский лишил Медведчука, Козака, Кузьмина и Деркача украинского гражданства. "Если народные избранники выбирают службу не народу Украины, а пришедшим в Украину убийцам, то и наши действия будут соответствующими", – сказал он. 
В сентябре прошлого года украинская сторона обменяла Виктора Медведчука на пленных украинских военнослужащих. Медведчук – украинский политик, лидер запрещенной после начала полномасштабного вторжения пророссийской партии "Оппозиционная платформа – За жизнь". Его задержали в апреле 2022 года, после побега из-под домашнего ареста, где он находился по обвинению в госизмене.
Тарас Козак – соратник Медведчука и владелец телеканалов "112 Украина", NewsOne и Zik, которые были закрыты в феврале 2021 года по решению Совета национальной безопасности Украины. Против него в Украине были введены санкции. 
Ренат Кузьмин – заместитель генпрокурора Украины при экс-президенте Украины Викторе Януковиче. В октябре прошлого года ему сообщили о подозрении в государственной измене (часть 1 статьи 111 УК Украины).
Андрей Деркач – экс-депутат Верховной Рады, которого Служба безопасности Украины летом прошлого года обвинила в получении денег от российской разведки для захвата Украины. В октябре 2022 года Высший антикоррупционный суд Украины заочно арестовал Деркача по подозрению в госизмене.
Advertisements | Advertising at The News And Times - advertising-newsandtimes.com | WE CONNECT!