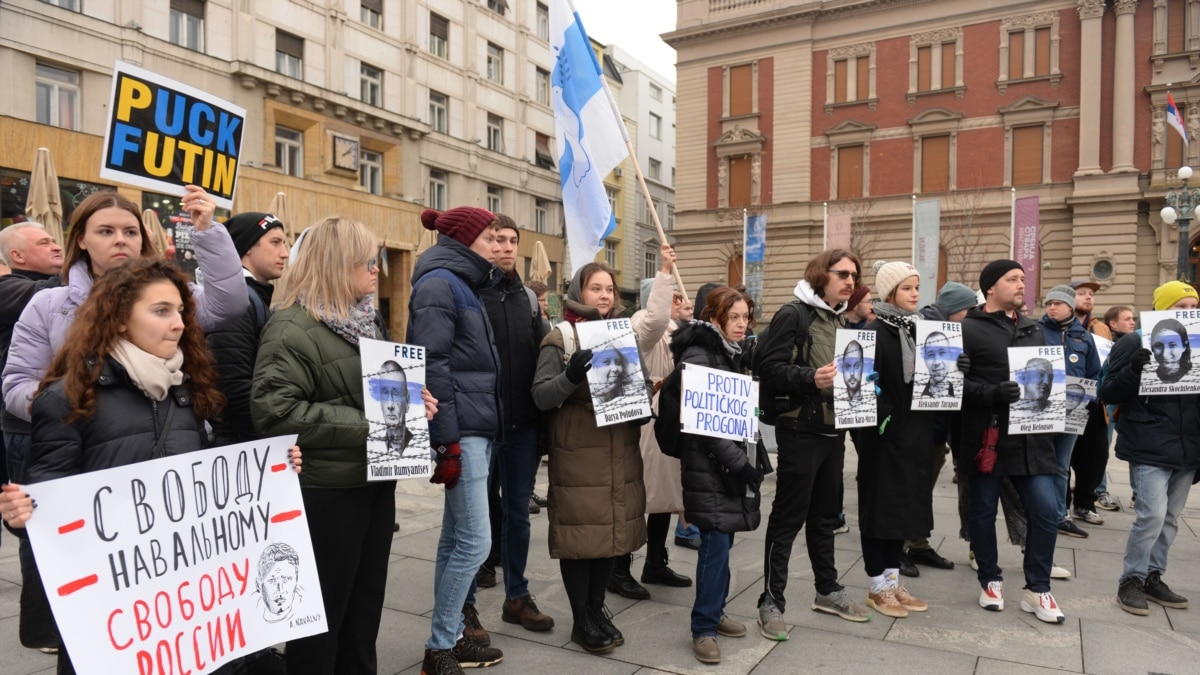 Во многих странах мира 20 и 21 января прошли акции в поддержку Алексея Навального и других российских политзаключенных. В январе 2023 сторонники оппозиционного политика объявили о запуске международной кампании #FreeNavalny, цель которой — добиться освобождения политика, находящегося в тюрьме уже два года.
СМИ и телеграм-каналы публикуют фото и видео с митингов в разных городах.
По сообщению TVNET, на акцию у Дома конгрессов в Риге пришло более 50 человек. Протестующие требовали освободить Алексея Навального, Илью Яшина и других российских политзаключенных. Также звучали антивоенные лозунги. "Мы выходим за себя и за всех, кто сегодня не может выйти в России. Мы знаем, даже самую темную ночь все равно сменит рассвет", — говорится в сообщении организаторов акции.
По информации из разных источников, на митинг в Вильнюсе пришло 100-200 человек, митингующие собрались у российского посольства. Примерно столько же людей посетили акцию у посольства России в Таллине. В Финляндии протестующие вышли на улицу как минимум в трех городах, сообщает "Медуза". В Копенгагене люди выходили с плакатами в поддержку Алексея Навального и требованиями остановить войну и Путина.
В Лондоне акция в поддержку политзаключенных и против репрессий собрала около 200 человек.
В исландском Рейкьявике на митинге присутствовала участница Pussy Riot Мария Алехина.
Издание Deutsche Welle сообщало о том, что акции прошли по всей Германии: в Берлине, в Гамбурге, Геттингене, Дюссельдорфе, Франкфурте, Мюнхене и других городах.
Один из подписчиков Avtozak LIVE прислал видео с акции в Амстердаме. В Барселоне митинг в поддержку политзаключенных совпал с празднованием китайского Нового года.
"Медиазона" сообщает, что в столице Португалии Лиссабоне люди выходили на акцию, например, с плакатами "Free political prisoners" и "Tanks for Ukraine must win". На митинге в кипрском городе Лимасол присутствовал политик и бывший депутат Госдумы РФ Дмитрий Гудков.
Также медиа сообщали об акциях в Грузии, Ереване, Белграде, Софии.
В Америке митинги прошли в Сакраменто, Майами, сообщалось также о других городах. Акции запланированы в Канаде, например, в Оттаве и Монреале.
В Бишкеке на мероприятие пришло около 30 человек, однако позже полиция попросила покинуть митинг тех, кто не является гражданами Кыргызстана.
В России на акцию вышел мужчина из Барнаула. Он появился на улице города с плакатом размером с небольшую визитную карточку.
По сообщению "ОВД Инфо", протестующего задержала полиция. На него составили протокол о "дискредитации армии".
Advertisements | Advertising at The News And Times - advertising-newsandtimes.com | WE CONNECT!