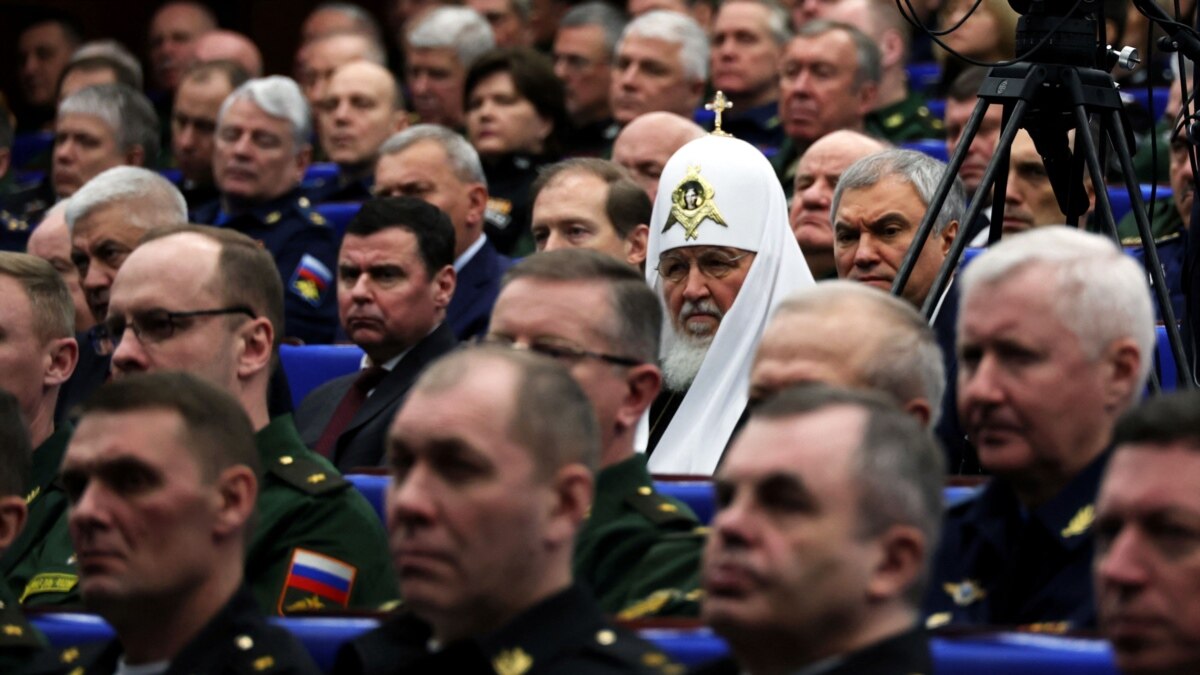 Президент Украины Владимир Зеленский подписал указ о санкциях против 22 деятелей РПЦ. Он ввел в действие соответствующее решение Совета национальной безопасности и обороны (СНБО) Украины "О применении персональных специальных экономических и других ограничительных мер
(санкций)" от 23 января.
Среди попавших под санкции:
племянник патриарха Кирилла Михаил Гундяев, представитель РПЦ во Всемирном совете церквей в Женеве;
председатель Синодального отдела РПЦ по взаимоотношениям церкви с обществом и СМИ Владимир Легойда;
заместитель председателя Синодального отдела по взаимоотношениям церкви с обществом и СМИ Вахтанг Кипшидзе;
 отвечающий за отношения РПЦ и Росгвардии член Синода Роман Богдасаров.
Введенные санкции предусматривают блокировку личных активов, а также активов, которыми они могли распоряжаться через третьих лиц. Против Легойды и Кипшидзе ограничения введены на пять лет.
В отношении шести человек из списка − митрополита Будапештского и Венгерского Илариона, протоиерея Николая Балашова, архиепископа Сыктывкарского и Коми-Зырянского Питирима (Павел Волочков), протоиереев Артемия Владимирова и Андрея Ткачева и профессора Московской духовной академии Алексея Осипова − санкции будут действовать 30 лет.
Легойда называл санкции против религиозных деятелей "нонсенсом" и "отказом от здравого смысла", отмечая необходимость сохранять каналы коммуникации. Церковь не запугать занесением "в какие-то списки", говорил он.
В декабре 2022 года президент Украины подписал указ о введении в действие решения СНБО, в частности, запрещающий деятельность религиозных организаций, связанных с Россией. Этим указом Зеленский поручил правительству Украины до февраля 2023 года подготовить и внести на рассмотрение Верховной Рады законопроект о прекращении деятельности в Украине аффилированных с центрами влияния в РФ религиозных организаций.
Президент Украины ранее говорил, что необходимо создать такие условия, при которых "зависимые от страны-агрессора деятели не будут иметь возможности манипулировать украинцами". "К сожалению, даже российский террор и полномасштабная война не убедили некоторых деятелей в том, что следует преодолеть искушение зла. Что ж, мы должны создать такие условия, когда любые зависимые от государства-агрессора деятели не будут иметь никакой возможности манипулировать украинцами и ослаблять Украину изнутри", – отметил он.
В мае 2022 года в Киеве состоялся Поместный собор Украинской православной церкви Московского патриархата, который решил полностью отказаться от РПЦ. Из устава религиозной организации убрали все упоминания о Русской православной церкви, при этом о выходе из РПЦ так и не заявили.
Advertisements | Advertising at The News And Times - advertising-newsandtimes.com | WE CONNECT!