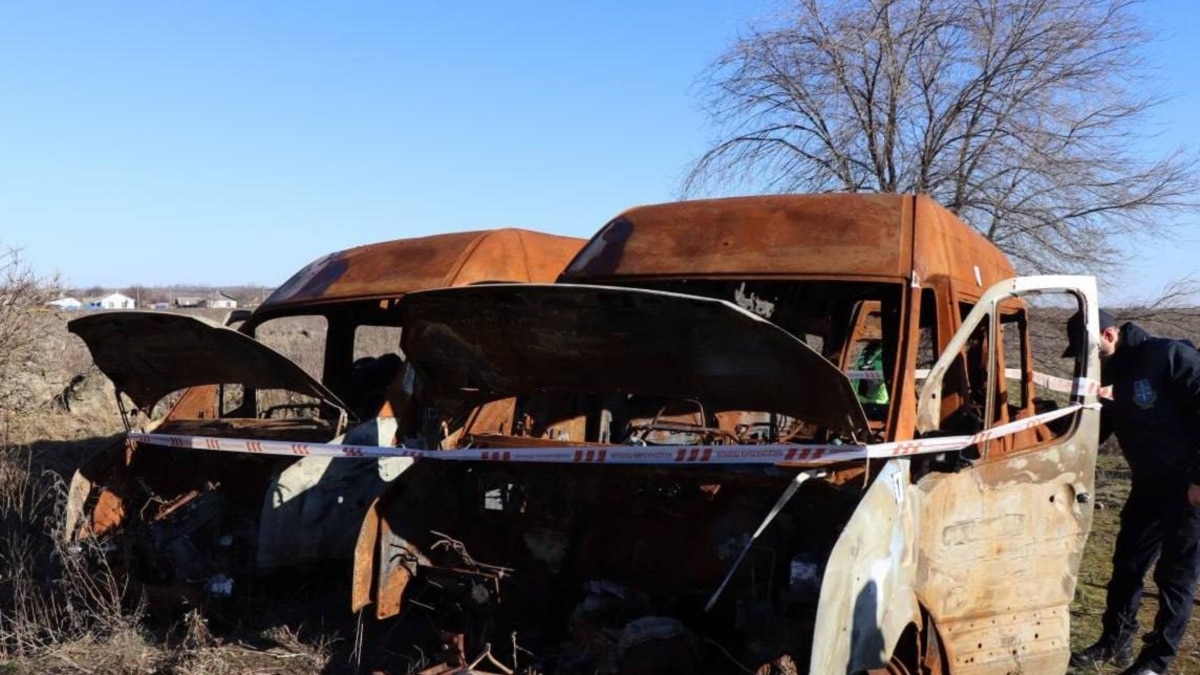 В Изюмском районе Харьковской области следователи Генпрокуратуры Украины (ГПУ) обнаружили два расстрелянных эвакуационных автобуса, в которых находилось более двух десятков мирных жителей, говорится в сообщении пресс-службы ведомства.
Следователи ГПУ установили, что 14 апреля прошлого года, на второй день оккупации региона армией РФ, на территории поселка Боровая российские военные расстреляли из крупнокалиберного пулемета и автоматов два эвакуационных автобуса. В них мирные жители ехали к себе домой, в Луганскую область.
В настоящее время установлена гибель по крайней мере девяти человек, которые живьем сгорели в одном из автобусов. Еще 13 мирным жителям удалось спастись, их доставили в местную больницу.
Тела погибших в мае прошлого года захоронил житель поселка Боровая. 24 января следователи ГПУ провели эксгумацию тел и направили их на судебно-медицинскую экспертизу.
В начале октября прошлого года в Купянском районе Харьковской области обнаружили расстрелянную автоколонну гражданских автомобилей. По словам главы Харьковской областной администрации Олега Синегубова, там погибли 20 человек.
СБУ подтвердила информацию о колонне: по данным службы, обстрел произошел в конце сентября в "серой" зоне между оккупированным Россией городом Сватово в Луганской области и Купянском.
Купянск был одним из городов, который был освобожден в сентябре в ходе масштабного контрнаступления украинских войск. Советник главы Минобороны Алексей Копытько заявил, что "разрушения, нанесенные оккупантами в захваченном Изюме и других городах области, были сравнимы по масштабам с разрушениями в нескольких Бородянках, а по количеству жертв – минимум с двумя Бучами Киевской области".
Advertisements | Advertising at The News And Times - advertising-newsandtimes.com | WE CONNECT!