В ходе встречи с президентом Азербайджана Володин отметил, что отношения между Москвой и Баку успешно развиваются благодаря главам государств. Парламентам двух стран нужно работать над законодательным обеспечением реализации Декларации о союзническом взаимодействии, подчеркнул спикер.
В свою очередь Алиев выразил надежду, что продолжение межпарламентского диалога двух стран продолжится, в том числе на международных площадках.
На встрече с Гафаровой Володин обсудил развитие двусторонних отношений, торговли, образования и вопросы межкультурной коммуникации.
Глава Милли Меджлиса отметила, что РФ является одним из основных экономических партнеров Азербайджана. Спикеры обратили внимание на рост товарооборота двух стран в 2022 году до 1,67 миллиарда долларов.
Председатель ГД напомнил, что итогом подписанной Декларации о союзническом взаимодействии стали восемь дорожных карт. Они нуждаются в законодательном сопровождении, заявил спикер.
"Будет правильным, если наши профильные комитеты начнут отрабатывать эти направления, чтобы мы внесли вклад в эту работу", – сказал Володин.
Также он затронул вопрос положения русского языка в Азербайджане. В республике 347 школ ведут обучение на русском, уточнил политик.
Кроме того, ведется разговор о создании в Азербайджане школы в соответствии с российскими образовательными стандартами и открытии в республики филиалов вузов РФ. Это сделает отношения двух стран крепче, уверен Володин.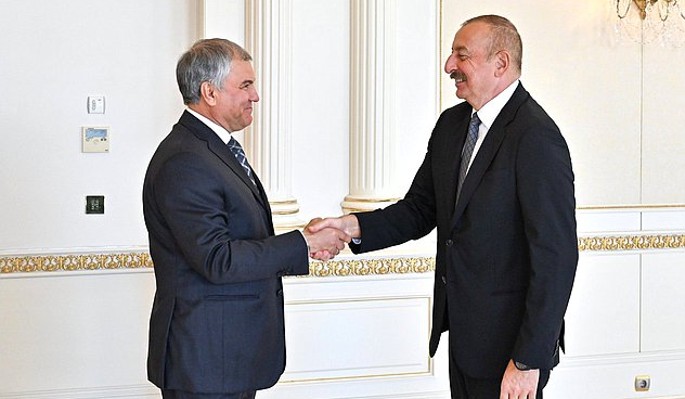 Дни.ру
Advertisements | Advertising at The News And Times - advertising-newsandtimes.com | WE CONNECT!