Britain's Prince William has settled a phone-hacking claim against Rupert Murdoch's UK newspaper arm for a "huge sum" after a secret deal struck with Buckingham Palace, lawyers for the heir's brother Prince Harry said in court documents.
Harry, the younger son of King Charles, is suing Murdoch's News Group Newspapers (NGN) at the High Court in London for multiple unlawful acts allegedly committed on behalf of its tabloids, the "Sun" and now defunct "News of the World", from the mid-1990s until 2016.
In preliminary hearings this week, NGN, which has paid out millions of pounds to settle more than a thousand phone-hacking cases, is seeking to strike out claims by the prince and British actor Hugh Grant, arguing they should have taken action sooner.
It also denies anyone from the "Sun" was involved in any unlawful activity.
In a submission to the court, Harry's legal team said the reason he had not brought action before was because a deal had been agreed between NGN and the "institution" — Buckingham Palace — to hold off any claims until the conclusion of other outstanding phone-hacking litigation.
"In responding to this bid by NGN to prevent his claims going to trial, the claimant has had to make public the details of this secret agreement, as well as the fact that his brother, His Royal Highness, Prince William, has recently settled his claim against NGN behind the scenes," his lawyers said.
In a witness statement, Harry said NGN had settled William's claim "for a huge sum of money in 2020… without any of the public being told, and seemingly with some favourable deal in return for him going 'quietly' so to speak."
William's office said it could not comment on ongoing legal proceedings and NGN had no comment.
During a criminal trial brought against "News of the World" journalists and others in 2014, its former royal editor Clive Goodman said in the mid-2000s he had hacked the voicemails of Harry as well as those of William, and William's wife Kate.
Her phone was hacked 155 times, William's 35 and Harry's nine times, Goodman said.
In his 31-page statement, Harry railed against senior NGN figures and his own family, who he has accused of being in cahoots with the press to protect their image, saying the secret deal was struck to avoid a member of the royal family in the witness box.
Buckingham Palace "wanted to avoid at all costs" the reputational damage caused by publication in the 1990s of details of an "intimate telephone conversation" between Charles and the now Queen Consort Camilla, when his father was still married to his mother Princess Diana, his statement said.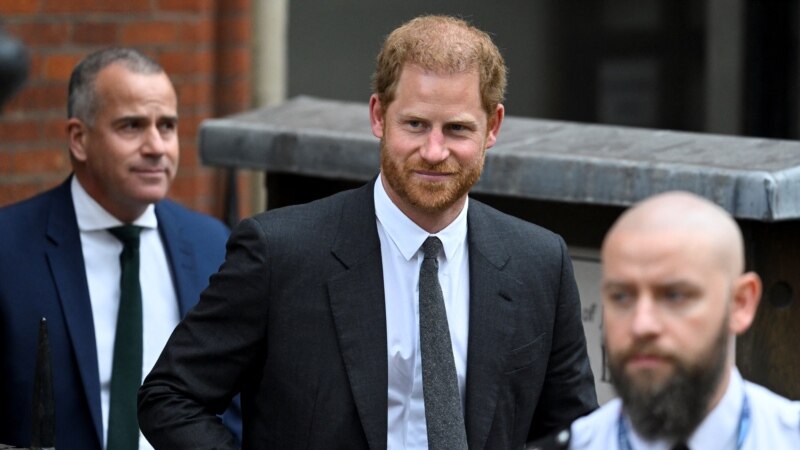 Voice of America