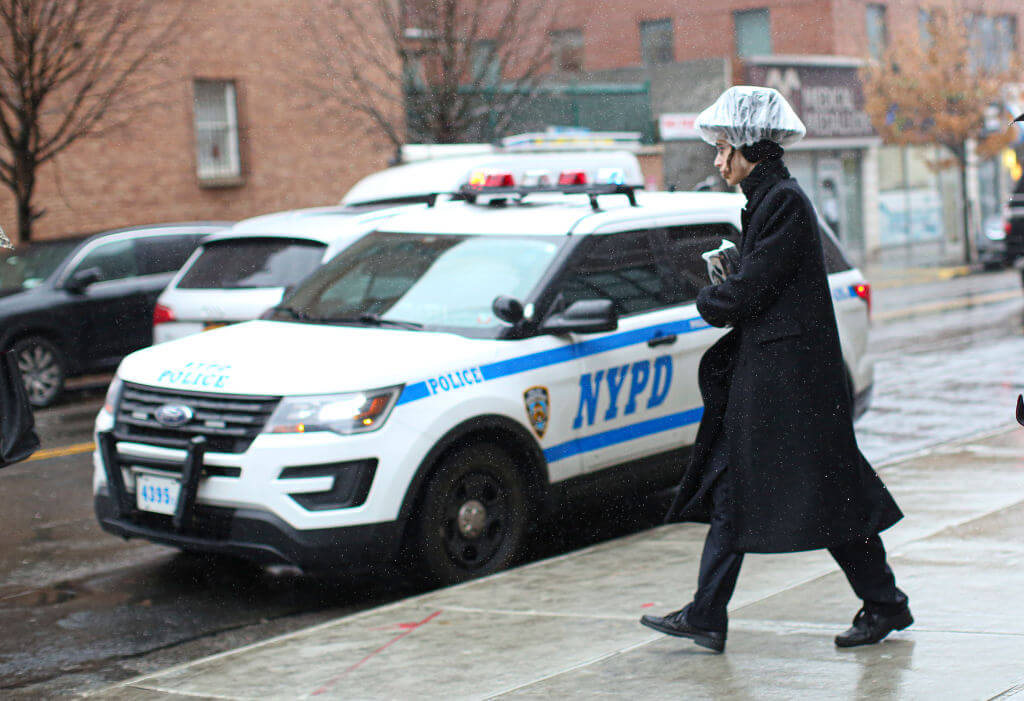 Hate crimes against Jews in New York City spiked last month, amid rising openly anti-Jewish rhetoric on social and broadcast media, newly released statistics show. 
The New York Police Department said on Monday that 45 antisemitic incidents were reported to authorities in November, representing 60% of all hate crimes in the five boroughs and marking a 125% increase compared to October. It also represents a similar increase from November 2021. 
Manhattan Borough President Mark Levine linked the most recent rise to comments in past weeks from rapper Kanye West, who now goes by Ye, and the sharing of a link to an antisemitic film by NBA star Kyrie Irving. "This worrisome trend in New York City should be a wake-up call," said Levine, who is Jewish. "We need to combat the disease of antisemitism on every front."
Since January, a total of 662 incidents — including assaults, vandalism and harassment — motivated by anti-Jewish bias have been documented by the NYPD. 
According to an Anti-Defamation League survey, there were 416 reported incidents of antisemitism in the entire state of New York in 2021, the most in the nation. 
After an averted terror attack targeting the Jewish community last month, New York City Mayor Eric Adams said law enforcement will boost security for Jews and Jewish institutions in the weeks leading up to the Hanukkah season, which begins on Dec. 18.
In a recent interview, Adams said combatting antisemitism also requires social media companies to confront hatred on their sites more seriously, and for law enforcement and the justice system to identify and prosecute those who have committed hate crimes. The mayor attended a global gathering of municipal leaders to address the rise in antisemitism last week in Athens, Greece.
Last month, Gov. Kathy Hochul signed legislation aimed at thwarting hate crimes and warned that antisemitism has real-life consequences for Jews. 
"This, of course, comes amid the mainstreaming of dangerous antisemitism by well-known public figures," said Gideon Taylor, chief executive of the Jewish Community Relations Council of New York. "We need to fight this and we can do so through stronger security, education, and community building."
The post Antisemitic incidents are spiking in NYC and made up 60% of all hate crimes last month appeared first on The Forward.
Advertisements | Advertising at The News And Times - advertising-newsandtimes.com | WE CONNECT!