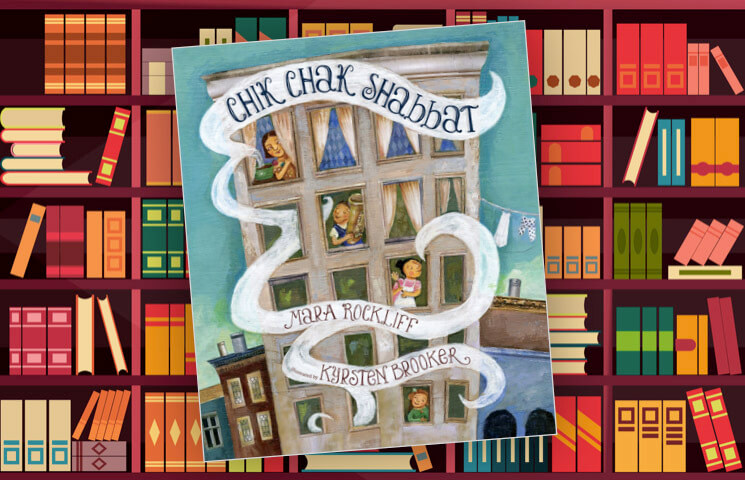 What's so controversial about neighbors helping an old woman make cholent for Shabbat? 
That's the storyline of the picture book Chik Chak Shabbat, which is one of 176 titles removed from school shelves in Duval County, Florida. PEN America, a nonprofit organization that works to defend free expression, is protesting the removal, calling it a "book ban."
Three writers whose books are among the 176 attended a Tuesday meeting of the Duval County school board. They presented a letter of protest organized by PEN and a nonprofit called We Need Diverse Books, and signed by 70 authors.
Book-banning trend
The books were part of a collection called "Essential Voices" acquired last year by the Duval district, which includes Jacksonville. 
Kasey Meehan, program director of PEN America's Freedom to Read program, said in a phone interview that Duval's "wholesale removal of challenged books" exemplifies "an insidious trend" in which "more and more" books are being swept up in bans around the country.
Asked why Chik Chak Shabbat, by Mara Rockliff, was on the list, Meehan said, "We don't know specifically." 
The book tells the story of Goldie Simcha, who isn't feeling well enough to make her famous cholent stew for Shabbat. Chic chak is a Hebrew term for "quickly," and although cholent can't be made in a hurry, neighbors in Goldie's multicultural apartment building find a way to help. The title is listed as being appropriate for preschool through second grade.
Ami Polonsky, author of Gracefully Grayson, was one of the writers at the meeting, along with Ellen Oh, author of Finding Junie Kim, and Linda Sue Park, author of Nya's Long Walk. Polonsky's book is about a boy who believes he was meant to be a girl. Oh's book is about a Korean American girl battling racism at school and depression. Park's book is about the travails of a South Sudanese girl.
"It's frustrating and, frankly, dangerous, to secretly, quietly neglect to put certain books on shelves," said Polonsky in a text message to the Forward. "It's a slap in the face to people whose identities mirror those of the characters in those books, specifically children of color and LGBTQ children. Such actions by adults who should be celebrating and nurturing all children is so damaging and so unfair to children."
Meehan said some books on the list were deemed "too mature" for elementary school students, but "it's not that individual specific titles are being challenged or there are specific objections." 
A local TV news report on WJXT quoted Duval County Public Schools officials as disputing PEN's characterization of the situation, saying that the books in question were neither banned nor challenged, but that they were under review. 
But Meehan, citing information PEN America gathered from a public records request, said the district purchased the Essential Voices collection in 2021, then ordered the titles removed from shelves in January, with no information forthcoming since then about what the review process entails or why these books were targeted.
Polonsky said the board, as a matter of course, does not respond to public comments. "We need accountability and transparency moving forward as the Board handles this issue," she said. "We just have to wait and see."
The post Authors protest 'banned books' list in Florida that includes Shabbat picture book appeared first on The Forward.
Advertisements | Advertising at The News And Times - advertising-newsandtimes.com | WE CONNECT!