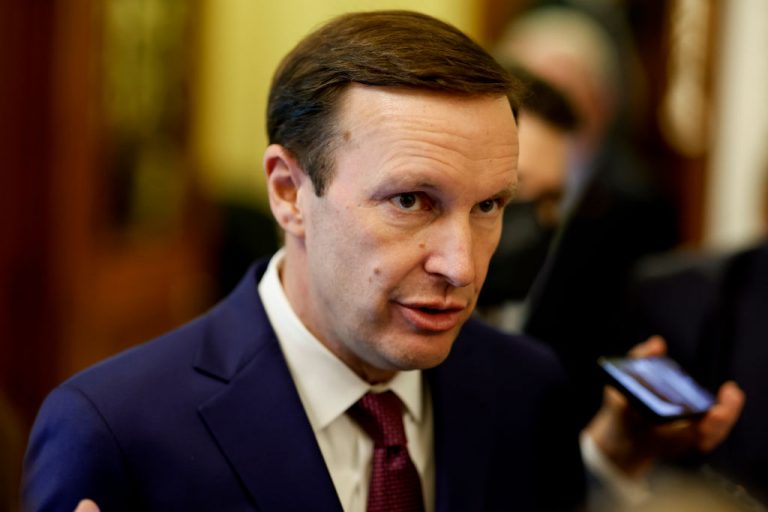 In a snub to Israel, Democratic senator Chris Murphy (Conn.) described Qatar—the small oil-rich country allied with Iran—as the United States' "best partner in the region."
Qatar, Murphy said in a recent interview, is "an imperfect partner. There's a lot not to like about Qatari policy. But in many ways, they are our best partner in the region."
Murphy's remarks came after he traveled to Doha to attend the 2022 World Cup, which was hosted by Qatar after it bribed the FIFA soccer association and built its sports infrastructure using slave labor. Qatar is a well-documented human rights abuser and enjoys close relations with Iran, the world's foremost state sponsor of terrorism. Qatar itself is also a major hub for terrorism financing, money that empowers regional militant groups that target U.S. assets and allies in the region.
Murphy's remarks raised eyebrows with regional observers who questioned why a member of the Senate Foreign Relations Committee would go out of his way to diminish the United States' historically close ties with Israel, which is widely viewed as the country's closest and most reliable regional partner.
"Why the congressman omitted Israel from his statement is anyone's guess," said Jonathan Schanzer, a former terrorism finance analyst at the Treasury Department and veteran Middle East analyst with the Foundation for Defense of Democracies think tank.
"We don't need a partner in the region that finances terrorism, bribes World Cup officials, and violates human rights on a scale rarely seen," Schanzer said. "As it turns out, we already have a reliable partner in the region that is a democracy. It's a highly competent military power with cyber and intelligence capabilities that rival many Western nations."
The post Chris Murphy Snubs Israel, Calls Qatar the 'Best Partner in Region' appeared first on Washington Free Beacon.