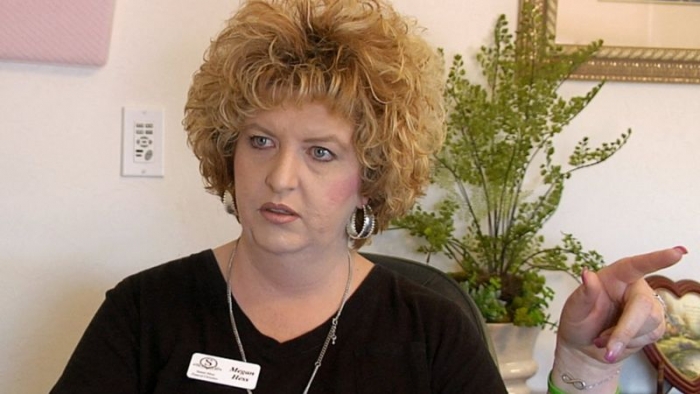 В результате Гесс приговорили к 20, а ее мать – к 15 годам тюрьмы.
В штате Колорадо приговорили к длительным срокам тюремного заключения бывшую владелицу похоронного бюро и ее мать, которые незаконно продавали части тел покойников, подготовленных к кремации.
Как выяснили следствие и суд, в период с 2010 по 2018 год Меган Гесс и ее мать Ширли Кох без согласия родственников расчленили около 560 трупов и продали их по частям учебным медицинским учреждениям, которые не подозревали о том, что приобретают незаконный товар.
В некоторых случаях злоумышленницы продавали даже целые тела. В Соединенных Штатах можно отдавать донорские органы или конечности, но не продавать их.
В результате Гесс приговорили к 20, а ее мать – к 15 годам тюрьмы.
Гесс, владевшая бюро похоронных услуг Sunset Mesa Funeral Home в городе Монтроз, обычно брала за кремацию по тысяче долларов, но сначала предлагала родственникам кремировать покойника бесплатно в обмен на части тела.
При этом, как выяснилось на суде, даже в случае отказа родственников части тел, включая руки, ноги и головы, по поддельным донорским документам продавались через компанию Donor Services, также принадлежавшую Гесс.
Позже некоторые люди, воспользовавшиеся услугами похоронного бюро Гесс, выяснили, что им на руки выдали урны с пеплом родственника, смешанным с пеплом чужих людей.
"Эти две женщины пользовались уязвимостью жертв, обратившихся к ним в момент траура и печали, – отметил в официальном заявлении специальный агент ФБР Леонард Каролло. – И вместо того, чтобы поддержать этих людей, эти алчные женщины злоупотребили доверием сотен своих жертв и изуродовали тела их близких".
Преступление было раскрыто благодаря расследованию, проведенному журналистами агентства Рейтер, после чего ФБР в 2018 году провело рейд в похоронном бюро.
Вынося приговор, судья Кристин Аргуэлло заявила, что это было самое эмоционально выматывающее дело из всех, что ей приходилось вести, и распорядилась немедленно отправить обеих преступниц в тюрьму.
Rate this article: 
Select ratingGive it 1/5Give it 2/5Give it 3/5Give it 4/5Give it 5/5
Advertisements | Advertising at The News And Times - advertising-newsandtimes.com | WE CONNECT!