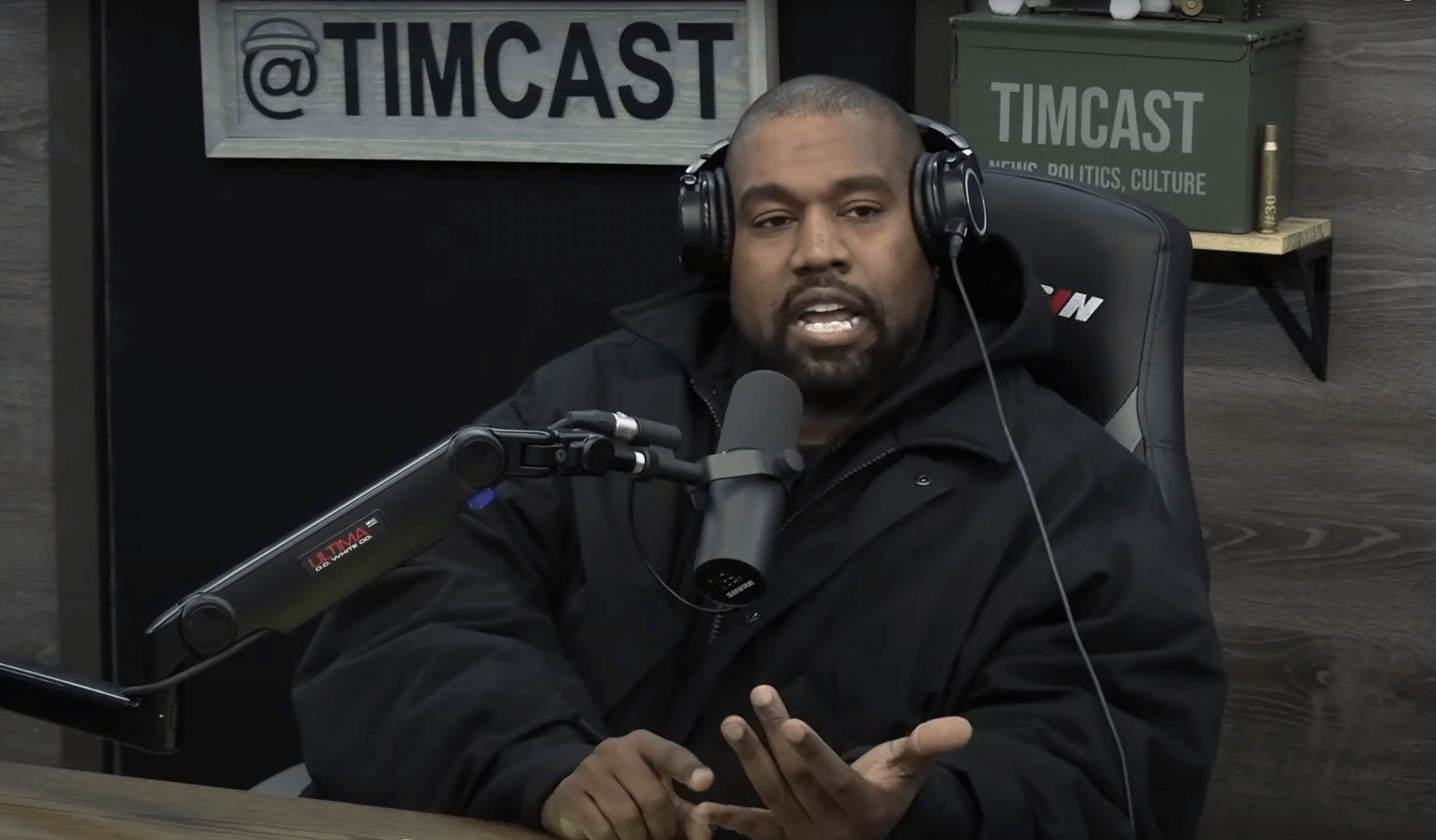 Rapper Kanye West complained that former President Donald Trump was being controlled by Jews and invoked the Holocaust in a podcast interview Monday evening with the two white nationalists he brought to a dinner with Trump last week Milo Yiannopoulos and Nick Fuentes, one of the country's most prominent young white supremacists. The gathering at Mar-a-Lago, Trump's Florida home, was widely condemned by Democrats and Republicans, as well as Trump's Jewish allies. 
In an interview with political commentator Timothy Tooler on his podcast, Timcast, that was livestreamed on YouTube, West said he "would have never wanted to do anything that hurt Trump" but said Jews controlled him and past presidents, invoking the longstanding and false antisemitic trope. "Rahm Emanuel was next to Obama and Jared Kushner was right next to Trump," West said. Emanuel, the former Jewish mayor of Chicago, was former President Barack Obama's first chief of staff, while Kushner, who is Jewish, was a senior advisor to his father-in-law. 
West, who legally changed his name to Ye, has made antisemitic comments since 2013 and lost major sponsorships following recent anti-Jewish tirades. 
During the 20-minute interview, West zsaid Jews want to lock him up over tax evasion. "Jewish people say, it's the Holocaust — this happened and you can't say anything about it," he said. "We can't take their pain away. No one's going to denounce the fact that they tried to lock me up." He added: "When I found out that they tried to put me in jail, it was like a dog was biting my arm and I almost shed a tear, almost, but I still walked in stride through it." 
West abruptly left the studio — followed by Fuentes and Yiannopoulos, who claims to have arranged the Mar-a-Lago dinner — when the podcast host gently challenged his antisemitic views that "they" — meaning Jews — aim to silence him. "We can't say who 'they' is, can we?" West asked. 
 "You don't believe in my truths," West said to one of the podcast's co-hosts, Luke Rudkowski, who tried to convince him to return. "You guys are denying it and I don't want to have this conversation." 
West, who recently announced he would run for president in 2024, said he's "the only American that we know that really deserves to run the country" because he lost money for the freedom of speech. Trump has also announced he plans to run.
The post Flanked by white nationalists, Kanye West claims in podcast that Jews want to 'lock me up' appeared first on The Forward.
Advertisements | Advertising at The News And Times - advertising-newsandtimes.com | WE CONNECT!