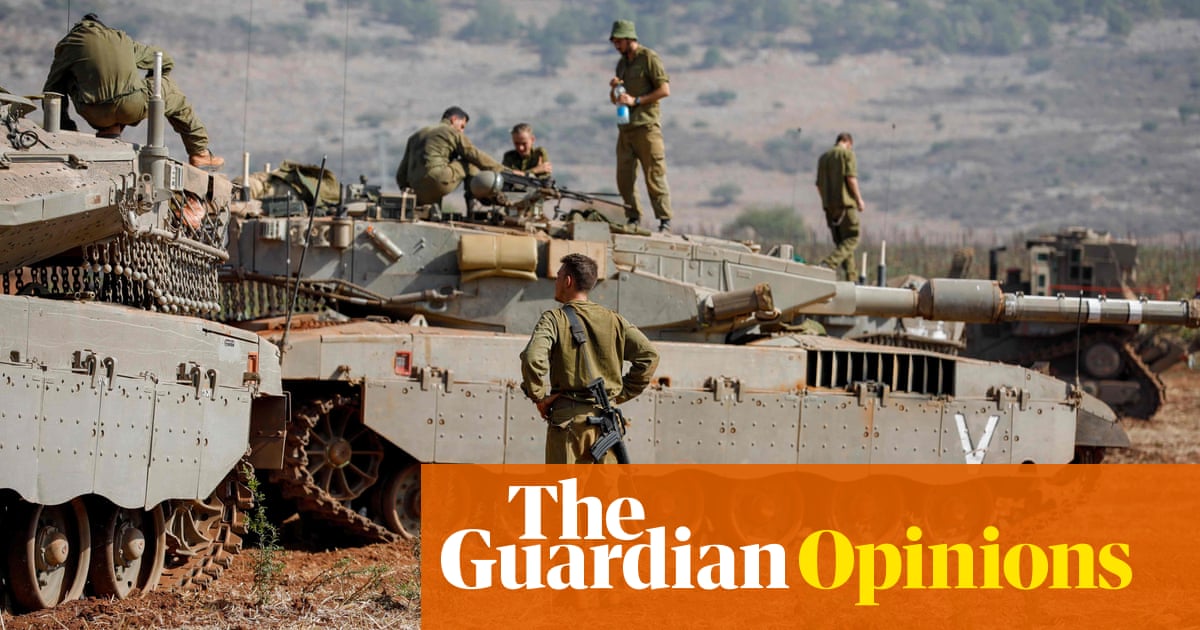 Since 7 October, questions have been posed over whether Hezbollah would intervene in the fight against Israel in aid of Hamas, and on the extent of Iran's involvement in Hamas's attack on Israel. Iran backs both Hamas and Hezbollah: they are military partners and have coordinated training and battles with support from the Islamic Revolutionary Guards Corps. Neither Hamas nor Hezbollah take decisions to declare war or peace without explicit prior agreement from Iran.
However, battles are not the same as full-on war. To date, Hamas and Hezbollah have never been involved in a war on two fronts against Israel. This is a scenario that neither the two groups nor Iran take lightly, because such a scenario amounts to regional war in the Middle East, which is in no one's interest.
Hamas's objectives in the 7 October attack on Israel were political: it wants to assert itself as the sole legitimate representative of Palestinian voices by engaging in an act which, in its eyes, would be seen by its supporters as heroic and would force the international community to engage with it as a de – facto military and political authority.
Hezbollah recognises this approach as it pursued a similar strategy in its own war with Israel in 2006. At that time, Hamas did not intervene to support Hezbollah, leaving the latter to claim singlehanded "victory" against Israel. With Hezbollah being the better equipped of the two militant groups, there is a clear imperative for Hezbollah to let Hamas be the leading actor in this war so as not to detract from Hamas's pursuit of status. This is partly why Hezbollah's leader, Hassan Nasrallah, has been noticeably absent from the public domain since 7 October.
Iran, on the other hand, has always made sure its superiority over the groups it supports is known. Iran does not need to instruct Hamas to start a war with Israel or even to be directly involved in Hamas's war planning. What Iran does is more nuanced: on the one hand it expresses support for the actions of Hamas but then shakes the stick of Hezbollah against Israel. This was seen in the 12 October speech by the Iranian foreign minister, Hossein Amir-Abdollahian, during his visit to Beirut when he raised the prospect of Israel receiving a response from "the rest of the axis". This way Iran does not undermine Hamas's stature, but at the same time the invocation of Hezbollah places it as a stand-in for all Iran-backed militias in the Middle East – Hamas included – and therefore affirms Iran's position as their patron.
Yet, while they have been careful not to detract from the leading role Hamas is taking in the war, Hezbollah's status does carry the expectation of not standing still while its ally is engaged in the most important fight of its history against Israel. This is translating into escalated but calculated attacks by Hezbollah on areas in northern Israel. The attacks have mainly been on military targets and disputed territories that Hezbollah regards as Lebanese but occupied by Israel. Hezbollah's rockets have not reached areas further inside Israel, as they did in 2006. Although Israel has responded by bombing southern Lebanon, killing two civilians and a Reuters journalist in separate attacks, the extent of this bombing remains within 3km of Lebanon's southern border and most of the targets are connected to Hezbollah. It is clear from Hezbollah's actions and Israel's reactions that both still abide by their undeclared rules of engagement whereby neither side sparks a new war.
But there is a threat that still looms: if such a war were to happen again, Israel has said it would no longer distinguish between Hezbollah and the rest of Lebanon. It is, though, not in Israel's interest to open a northern front while it is engaged in a significant southern front, especially considering political divisions within the country and question marks over its security and intelligence apparatuses, which failed to see the Hamas attack coming. While this may seem like an opportune moment for Hezbollah to take advantage, the group must also answer to the Lebanese public. Lebanon is suffering from the worst financial crisis in its modern history and cannot withstand the cost of another war. Unlike in 2006, when the country could expect aid and reconstruction money from Arab Gulf countries in the war's aftermath, those countries have made it clear they will no longer engage in this kind of unconditional rescue.
As things stand, the likelihood of escalation from Hezbollah is low, and lowered further by the fact that, unlike in 2006, it does not need another "victory" to consolidate its position in the country, as it is comfortably the the most powerful political actor in Lebanon. Nor will Iran want to sacrifice Hezbollah's political gains for the sake of Hamas, as the Lebanese militant group's role in aiding Iranian allies across the Arab world is key to Iran's regional influence.
Iran's preferred method of balancing politics and military action is for its allies to be on the frontline against Israel, so it can celebrate them as winners and martyrs at once. This way both Iran and these militant groups reap the political benefits while keeping Iranian territory out of the line of fire. That is why a Lebanese front is unlikely: it wouldn't be in Iran's interests, as it would entail the intervention of the US, which has already sent aircraft carriers to the eastern Mediterranean as a deterrent. US intervention sparks the potential for the war to spread to Iran itself, which is the last thing Iran wants. Its role and Hezbollah's position would seem to suggest that, unless something dramatically changes, they are adhering to their post-2006 stance of mutual deterrence.
Lina Khatib is director of the Soas Middle East Institute and associate fellow at the Middle East and North Africa programme at Chatham House