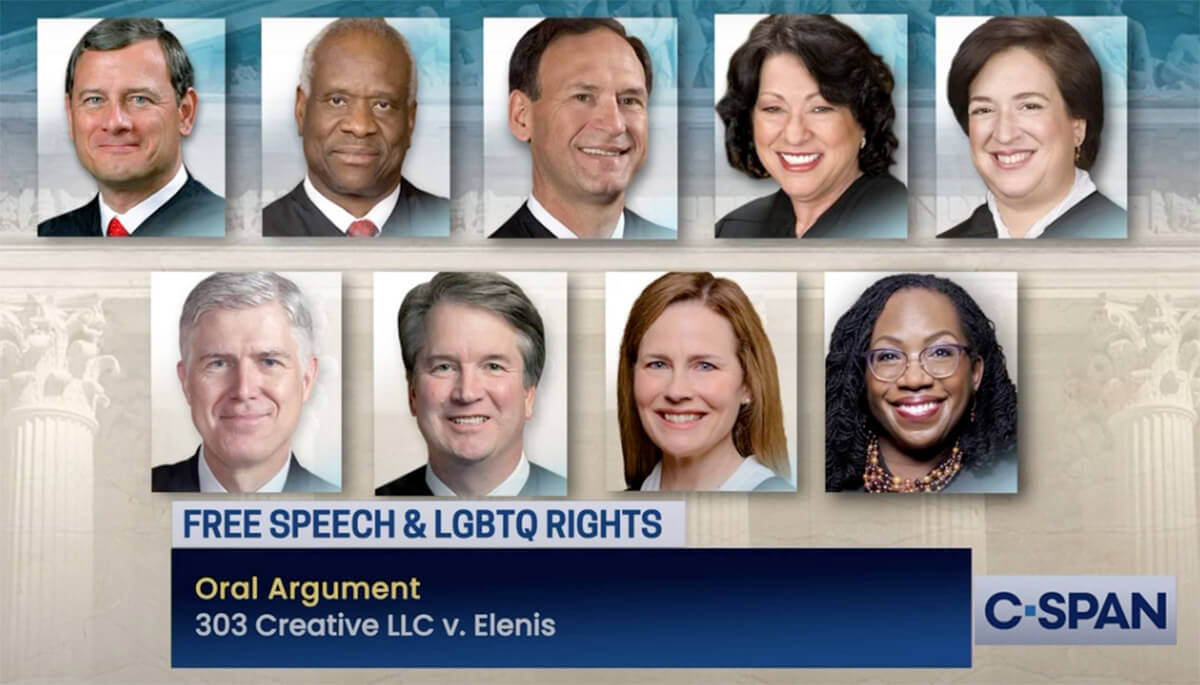 Laughter broke out in the U.S. Supreme Court Monday as Justice Samuel Alito posed a hypothetical, describing JDate as "a dating service, I gather, for Jewish people?"
"It is," chimed in Justice Elena Kagan, the sole Jew on the court.
"Maybe Justice Kagan will also be familiar with the next website I'm going to mention," Alito continued. "Next, a Jewish person asks a Jewish photographer to take a photograph for his AshleyMadison.com …"
He was interrupted by more laughs in the courtroom, and then backtracked on the implication that Kagan is familiar with Ashley Madison, a dating service marketed to married people looking to have affairs. "I'm not suggesting — I mean, she knows a lot of things …" Alito sputtered. 
Religion vs. gay rights
The case before the court involves a Christian artist who refuses to design websites for same-sex couples. Hypotheticals posed by Alito, who appeared sympathetic to the artist, involved forcing business owners to compromise their religious principles. 
"A Jewish man and a Jewish woman who are engaged to be married ask a Jewish website designer to build a website to celebrate their upcoming nuptials — no problem," he posited. But if a Jewish man and Christian woman ask a Jewish designer to build them a wedding website, that would be problematic, Alito suggested.
"Many Jews consider intermarriage an existential threat to the future of Judaism," he said. "Does that website have to accept the second couple?"
Colorado Solicitor General Eric Olson answered that if a photographer or web designer offers "a general service to the public, then they offer that regardless of the customer's religion."
The case, 303 Creative LLC v. Elenis, is the latest dispute over religion and LGBTQ rights before the high court. The artist in the case says she shouldn't be forced to do work that conflicts with her faith. Her opponents say that if she wins, it will open the door to businesses refusing to serve customers on the basis of race, religion and other categories.
The post JDate, interfaith weddings and extramarital affairs come up in U.S. Supreme Court oral arguments appeared first on The Forward.