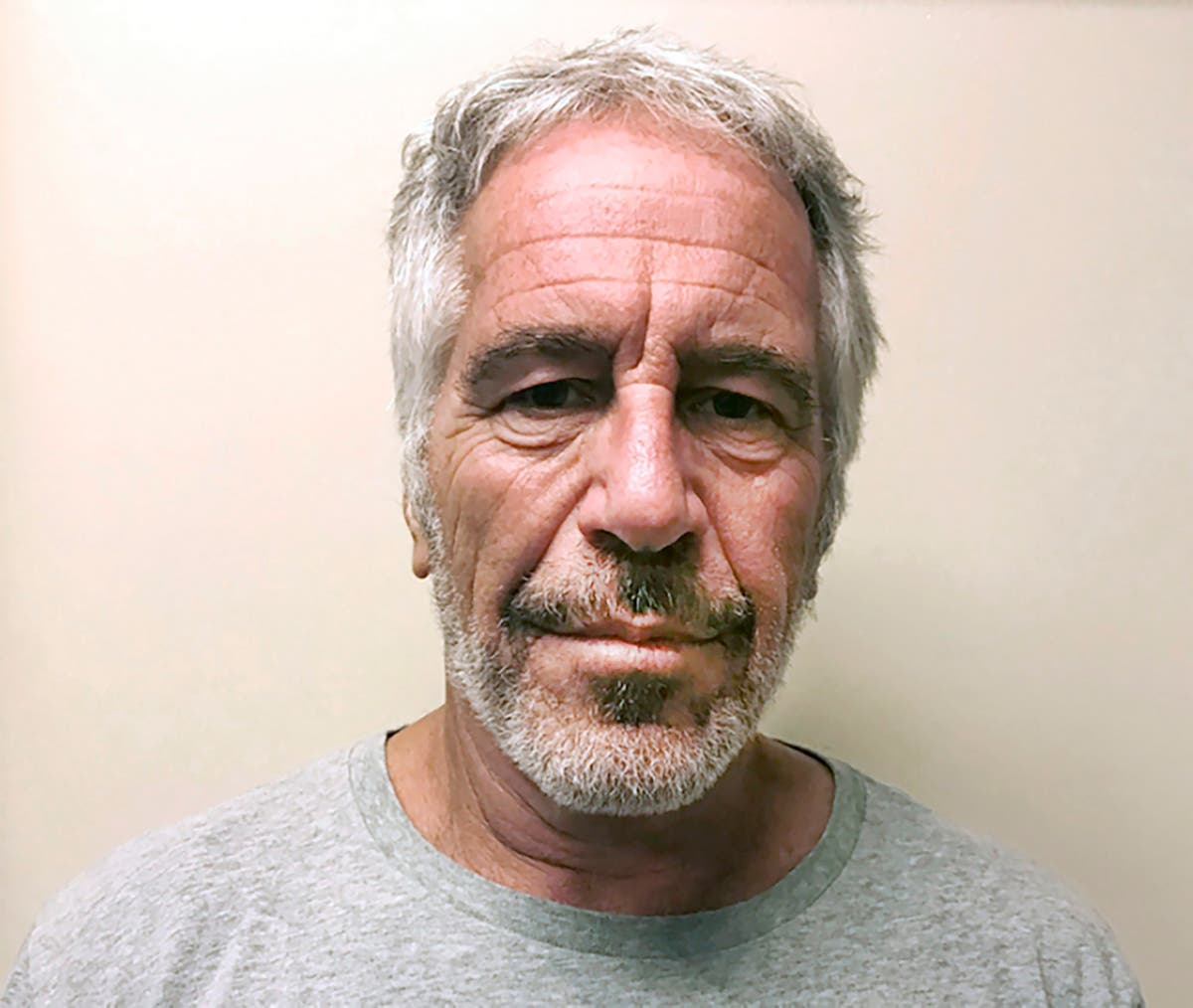 The circle of global power players who continued to meet with Jeffrey Epstein after his first sex conviction was far wider than previously revealed, according to an extensive report fromThe Wall Street Journal published on Sunday.
Using source documents including Epstein's schedules, the paper identified meetings between the disgraced financier and figures including the current director of the CIA, a former White House lawyer, a college president and a member of an international banking dynasty.
"None of their names appear in Epstein's now-public 'black book' of contacts or in the public flight logs of passengers who traveled on his private jet," the WSJ reported. "The documents show that Epstein arranged multiple meetings with each of them after he had served jail time in 2008 for a sex crime involving a teenage girl and was registered as a sex offender. The documents, which include thousands of pages of emails and schedules from 2013 to 2017, haven't been previously reported."
Epstein, a wealthy and well-connected New York financier, pleaded guilty in June 2008 to one count of solicitating prostitution and one count of soliciting prostitution from someone under the age of 18. He was released from jail the following year but, after a decade of public accusations of abuse by multiple women, was arrested in 2019 on federal sex trafficking charges. He died in jail weeks later and the death was ruled a suicide.
Speculation has always swirled regarding the extent of Epstein's contacts and the nature of their interactions, and a redacted version published online in 2015 set off a flurry of explanations and denials amongst the world's elite. The new WSJ report, however, reveals heretofore unknown contacts, some who say they "regret" their association with the sex offender or deny any knowledge of his criminal activities.
The documents used as source material don't reveal the purpose of most of the meetings and the Journal couldn't verify whether every scheduled meeting took place, it reported.
William Burns, who became CIA director in 2021, had scheduled meetings with Epstein in 2014 when he was deputy Secretary of State, according to the newspaper – a lunch planned at a Washington DC law office and two scheduled appointments at Epstein's townhouse.
"After one of the scheduled meetings, Epstein planned for his driver to take Mr. Burns to the airport," WSJ reported.
A CIA spokeswoman told the Wall Street Journal that Mr Burns remembered being introduced in DC to Epstein by a mutual friend and meeting the financier once briefly in New York but "does not recall any further contact, including receiving a ride to the airport," she said.
Mr Burns stepped down from the State Department in October 2014 and served as president of the Carnegie Endowment for International Peace until he was nominated by President Joe Biden to serve as CIA director. The agency did not immediately return a request for comment from The Independent.
Jeffrey Epstein died in prison while awaiting trial in what was ruled a suicide
Also reportedly meeting with Epstein in 2014 was Kathryn Ruemmler, White House counsel under President Barack Obama. According to the WSJ, Epstein called Ms Ruemmler in 2014 within weeks of her leaving the White House and "planned a lunch in August 2014 at his townhouse, followed by a series of meetings to introduce her to a wider circle of his acquaintances."
The disgraced financier and his staff also "discussed whether Ms. Ruemmler, now 52, would be uncomfortable with the presence of young women who worked as assistants and staffers at the townhouse, the documents show," the paper reported. "Women emailed Epstein on two occasions to ask if they should avoid the home while Ms. Ruemmler was there. Epstein told one of the women he didn't want her around, and another that it wasn't a problem, the documents show."
A spokesperson for Goldman Sachs, where Ms Ruemmler currently serves as chief legal officer and general counsel, told the paper that the lawyer did not see anything concerning at the townhouse.
"Over the next few years, Ms. Ruemmler, then a partner specializing in white-collar defense at Latham & Watkins, had more than three dozen appointments with Epstein, including for lunches and dinners," the Journal reported.
She told the paper: "I regret ever knowing Jeffrey Epstein."
A Goldman Sachs spokesperson told The Independent that many of Ms Ruemmler's contacts involved potential representation of a major foundation, representation of a major bank and "other business opportunities."
Some who interacted with Epstein following his 2008-2009 conviction and jail stint said they felt he'd served his time.
Leon Botstein, president of Bard College since 1975, told the Journal he first " visited Epstein's townhouse in 2012 to thank him for unsolicited donations to Bard's high schools, then he returned over several years in an attempt to get more donations. In 2015, Epstein donated 66 laptops, the documents show.
"We looked him up, and he was a convicted felon for a sex crime," Mr Botstein said., adding that the college provides education to prisoners. "We believe in rehabilitation."
The Bard president also invited Epstein to an opera at the school in 2013 and a concert at the college in 2016, the paper reported.
Mr Botstein had visited the financier's townhouse and told the paper: "He presented himself as a billionaire, a really, really rich person. I found him odd and arrogant. And what I finally came to believe, which is why we stopped contact with him, is that he was simply stringing us along" regarding donations to the school.
The Bard president did not immediately return a request for comment from The Independent on Sunday.
Another member of academia who associated with Epstein was MIT professor Noam Chomsky, with whom the financier arranged meetings in 2015 and 2016 to discuss geopolitical and academic topics, WSJ reported.
Commenting on the story to The Independent, Mr Chomsky said: "I notice that several people quoted said the obvious: all the reporting has to do with 2015-16, when what was known about Mr Epstein was that he had been sentenced, and therefore had a clean slate according to US law and norms. Britain too."
The Journal report also included scheduled meetings with powerful international figures; Ariane de Rothschild, now chief executive of the Swiss private bank Edmond de Rothschild Group, had more than a dozen meetings with Epstein, discussing not only business matters but also staffing and furnishings, it reported.
A Frenchwoman who married into the famous de Rothschild banking family, she "bought nearly $1m worth of auction items on Epstein's behalf in 2014 and 2015, the documents show," according to the WSJ.
It added: "In 2019, after Epstein was arrested, the bank said that Mrs. de Rothschild never met with Epstein and it had no business links with him.
"The bank acknowledged to the Journal that its earlier statement wasn't accurate. It said Mrs. de Rothschild met with Epstein as part of her normal duties at the bank between 2013 and 2019, and Epstein introduced the bank to US finance leaders, recommended law firms and provided tax and risk consulting.
"In parallel to that, Epstein solicited her personally on a couple occasions for advice and services on estate management," the bank told the paper.
"Mrs. de Rothschild had no knowledge of any legal proceedings against Epstein and 'was similarly unaware of any questions regarding his personal conduct,' the bank said. After later learning of his behavior, the bank said, 'she feels for and supports the victims,'" the Journal reported.
A spokesperson for the Edmond de Rothschild Group told The Independent on Sunday that it had no further comment.