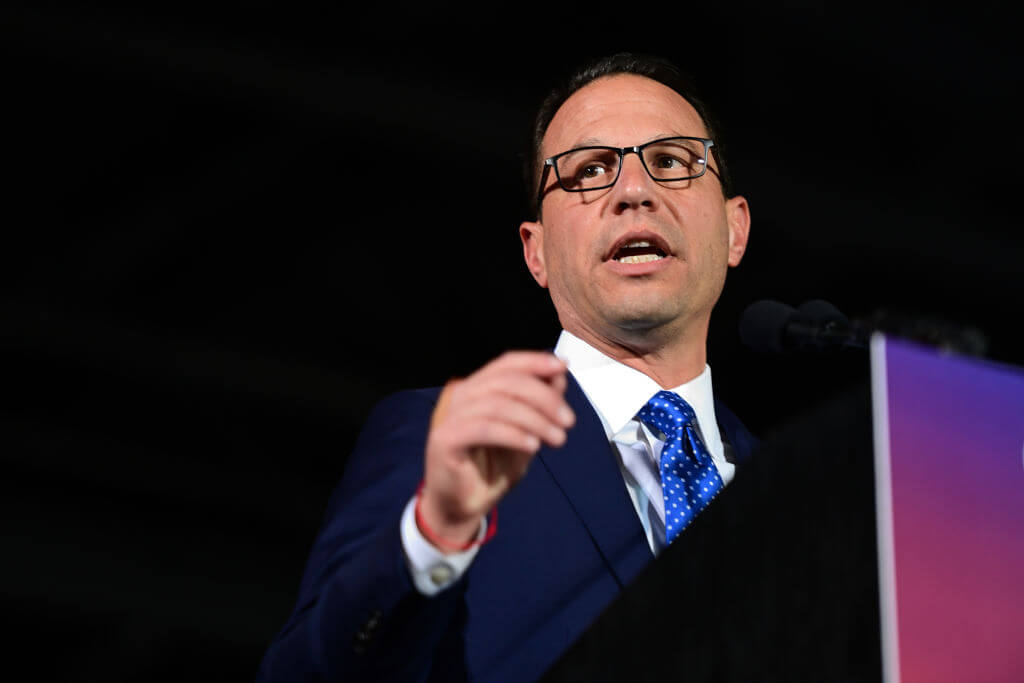 Josh Shapiro, Pennsylvania's governor-elect, will take the oath of office next week with a Hebrew Bible that was rescued from the deadly attack at ​​the Tree of Life synagogue in Pittsburgh in 2018, his office announced on Thursday. 
The Bible was located on the bimah, the prayer platform, of Or L'Simcha Congregation in the Squirrel Hill neighborhood of Pittsburgh when worshippers were gunned down during Shabbat morning services on Oct. 27, 2018. The Bible survived without any damage. It was the deadliest attack on Jews in U.S. history: Eleven people were murdered.
Antisemitism was an issue during the gubernatorial campaign. Shapiro's Republican rival, Doug Mastriano, was criticized for his association with Gab, a social media platform for far-right extremists and an echo chamber for antisemitic tropes. The man charged in the Tree of Life attack, Robert Bowers, had posted neo-Nazi propaganda on the platform and called for violence against Jews before the attack. Bowers is facing 63 counts, including 11 counts of murder, and could face the death penalty if convicted. 
Shapiro, a practicing Conservative Jew who keeps kosher, proudly embraced his Judaism during the campaign. He first rose to national attention in the aftermath of the 2020 election, appearing on cable news with a menorah featuring the late Supreme Court Justice Ruth Bader Ginsburg over his shoulder. Challahs baked by his wife Lori were shown in his campaign launch video.
The inaugural committee said the Bible is one of three Shapiro will use when he is sworn in at the inauguration ceremony at the State Capitol Complex next Tuesday. 
The other two are a family Bible that Shapiro has been sworn in on for every public office he has held since 2005 and one provided by the Weitzman National Museum of American Jewish History.
It belonged to Herman Hershman, who served as a corporal technician 5th grade in World War II and died in 2013. During the war, Jewish soldiers and sailors were given a volume called "Readings from the Holy Scriptures" that contained selected biblical texts in translation. Hershman was a member of Beth Sholom Congregation, the synagogue to which Shapiro and his family belong. 
The post Josh Shapiro to be sworn in as Pennsylvania governor on Bible that survived Tree of Life attack appeared first on The Forward.
Advertisements | Advertising at The News And Times - advertising-newsandtimes.com | WE CONNECT!