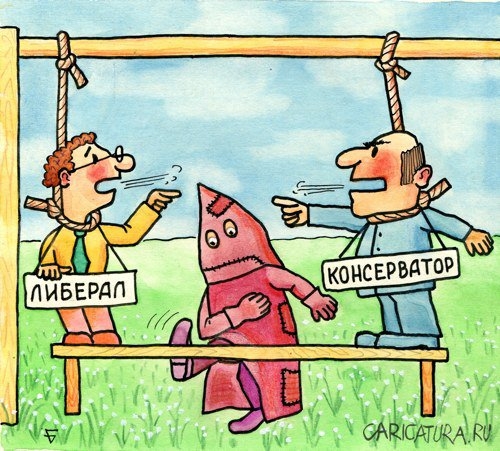 Смешные «истины» от Валерия Ярушина.
Никогда не сражайся с женщиной! И победа, и поражение будут твоим позором!
***
Водка на охоте спасла больше животных, чем весь Гринпис вместе взятый!
***
Исследования показывают, что употребление в пищу свинины в сочетании с алкоголем, сокращает риск стать исламским террористом на 100%.
***
Если по пятницам не пить, а по выходным вставать пораньше, то остается куча времени для осмысления того, что на хрена такая жизнь!
***
Отпущенные грехи всегда возвращаются к своим хозяевам.
***
Пожалуй, в России более правильным обращением к судье будет не «ваша честь», а «ваша нечисть».
***
Никогда не спорьте с дураком – люди не почувствуют разницы!
***
2-й закон Архимеда: «Жидкость, погруженная в тело, пойдет в школу через 7 лет».
***
Что естественно – то не без оргазма!
***
Во время поднятия штанги и при запорах глаза у китайцев становятся европейскими…
***
Женщины редко ошибаются, особенно когда говорят: «Какая же я была дура!»
***
Лучше всего молчать в тряпочку, если эта тряпочка – бюстгальтер 3-го размера…
***
Российские ученые обнаружили, что уже давно ничего не обнаруживали!
***
Никогда не говори: «Я ошибся!» Говори: «Надо же как интересно получилось!»
***
Искусство по-настоящему ругаться матом приходит с умением водить машину.
***
Там, где кончается асфальт, начинается Россия.
***
Штаны даны мужчине для того, чтобы скрывать свои мысли.
***
Даже на самом высоком троне сидит жопа…
***
По статистике – на каждого мужчину старше 85 лет приходится по 7 женщин. Но, увы, это слишком поздно!
***
Человек должен иметь хорошую семью, чтобы отдыхать от работы. И хорошую тещу, чтобы с радостью на эту работу ходить!
***
Честный ребенок любит не папу с мамой, а трубочки с кремом.
***
Судя по рекламе ТВ, в России 3 страшных беды: перхоть, кариес и месячные.
***
Когда русский турист попадает в горное ущелье, эхо заранее краснеет… .
***
Пробка – это 2 русские беды: дураки и дороги, встретившиеся в одном месте.
***
Трезвый пьяному не товарищ, а средство передвижения.
***
Если после первой бутылки водки вам трудно продолжать, то потерпите – должно открыться второе горло.
***
Водка создана для того, чтобы русские не правили миром!
***
Демократия – это возможность самим выбирать рабовладельца.
из коллекции Валерия Ярушина
Rate this article: 
Select ratingGive it 1/5Give it 2/5Give it 3/5Give it 4/5Give it 5/5
Advertisements | Advertising at The News And Times - advertising-newsandtimes.com | WE CONNECT!