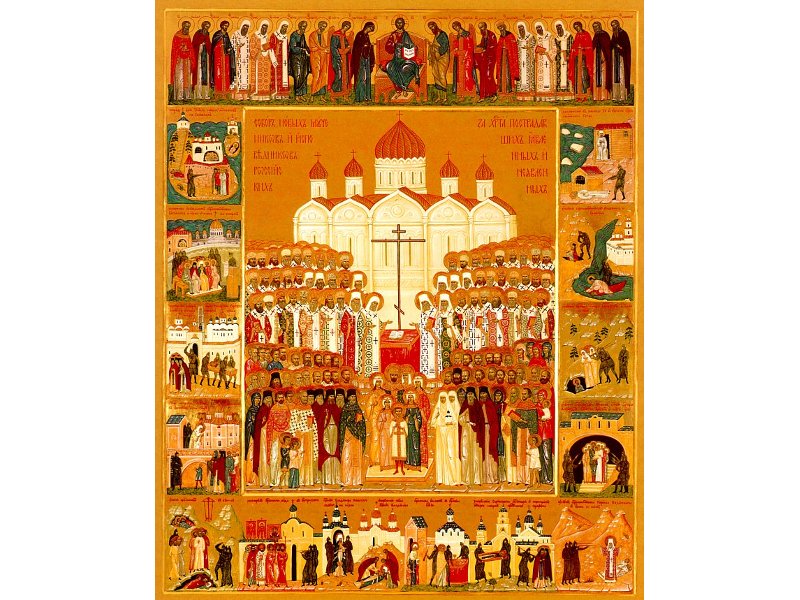 Степан Немков — сын священника из Симбирской губернии в семье священника. В 1904 году 22-летний Степан Немков окончил курс обучения в Симбирской духовной семинарии, а затем был определен на должность законоучителя в церковноприходскую школу при Жадовской Богородице-Казанской пустыни Карсунского уезда Симбирской губернии. С 1905 года исполнял обязанности псаломщика в Никольской церкви в селе Медяны Курмышского уезда.
Осенью 1906 года женился, в семье родилось три дочери. Был рукоположен в сан диакона и определен в приходской храм соседнего села Деяново. В мае 1907 года был рукоположен в сан священника и оставлен при Троицком храме. Исполнял обязанности законоучителя в местной земской школе. Был дружен с благочинным, настоятелем храма в селе Бортсурманы о. Михаилом Воскресенским.
В разгар гражданской войны, в 1918 году карательный отряд чекистов из села Бортсурманы прибыл в село Деяново. Каратели Гарина избирали жертвы, хотя и не было здесь участников крестьянского сопротивления. За день до мученической кончины о. Стефана к нему в дом явились двое красноармейцев. Священник принял их с любовью и накормил обедом. Во время обеда стали они уговаривать священника:
— Батюшка, скройся куда-нибудь, а то вас всех расстреляют. Ничто не дрогнуло в душе священника. С просветленным лицом он встал из-за стола и, широким жестом показав на пятиглавый храм Святой Троицы, сказал:
— Вон, видите, Троица. Я от нее никуда не пойду. Господь наш Иисус Христос не прятался и не скрывался, и я не буду.
К вечеру он был арестован, а с ним восемнадцать крестьян. Матушка его, Анна, собрала в дорогу котомку, но он ничего не взял.
Арестованных привели в здание школы и долго били. Особенно жестоко избивали и глумились над священником, которому перед казнью остригли волосы.
В воскресенье после полудня крестьян и священника вывели из Деянова и повели в сторону села Мальцева.
Дойдя до оврага, палачи приказали арестованным выстроиться в ряд и затем расстреляли из пулемета. Отца Стефана казнили отдельно — выстрелом в голову. Но он не был убит, и убийца заколол его штыком.
Все убитые были похоронены в общих могилах, кроме священника, который был погребен отдельно в центре кладбища.
На третий день Евгения Федоровна Хорина собрала верующих девушек, и они, взяв короб, пошли на место расстрела, чтобы собрать мученическую кровь и частицы. Затем сложили все найденное в короб, вырыли на месте убиения яму и вложили туда короб с останками. Впоследствии на этом месте был поставлен крест и служились панихиды. Начальник отряда Гарин вскоре был убит самими карателями.
Advertisements | Advertising at The News And Times - advertising-newsandtimes.com | WE CONNECT!