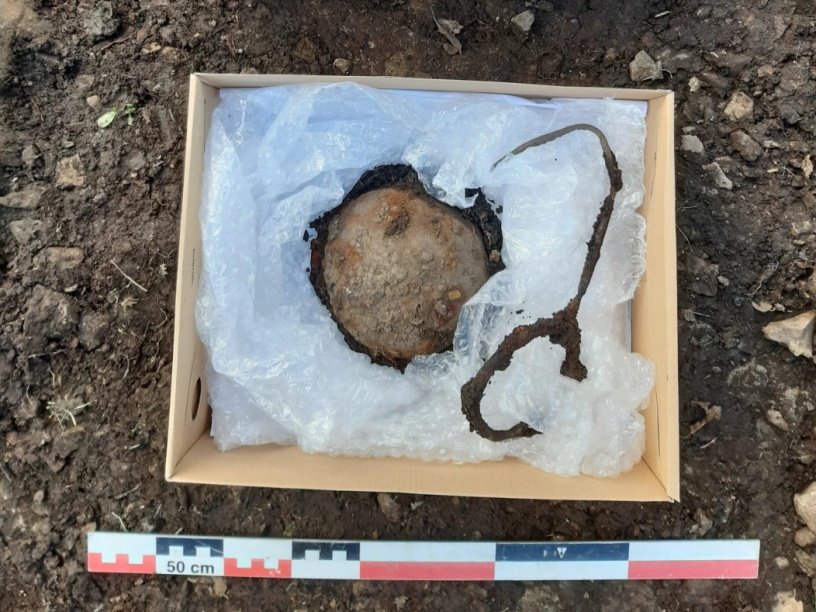 Богато обставленная могила эпохи викингов была обнаружена в западной части Осло. Хотя артефакты времен викингов неоднократно находили в Осло, это первое подобное захоронение, обнаруженное при раскопках на территории норвежской столицы.
Могила найдена на частной территории, на холме с видом на пруд Холмендаммен. Муниципальное управление культурного наследия Осло провело там раскопки в связи с планами владельцев построить новый дом. В обнаруженном захоронении были кремированные человеческие останки и большое количество погребального инвентаря, в том числе фрагменты сосуда из стеатита, кольцевидная брошь, серп, два ножа, конская уздечка, колокольчик и умбон — металлический выступ в центре щита (сам щит был деревянным и не сохранился).
Радиоуглеродное датирование останков еще не проведено, но кольцевидная брошь относится к типу, который был в ходу между 850 годом и XI веком, что довольно точно соответствует эпохе викингов. Броши большого размера, подобные найденной в могиле, обычно использовались для застегивания мужских накидок. Умбон щита также указывает на то, что умерший был взрослым мужчиной.
Артефакты, извлеченные из могилы, в настоящее время проходят обработку в консервационной лаборатории Музея истории культуры Университета Осло. Кремированные человеческие останки также изучаются, но уже понятно, что из обгоревших костных фрагментов не удастся извлечь ДНК.
Advertisements | Advertising at The News And Times - advertising-newsandtimes.com | WE CONNECT!