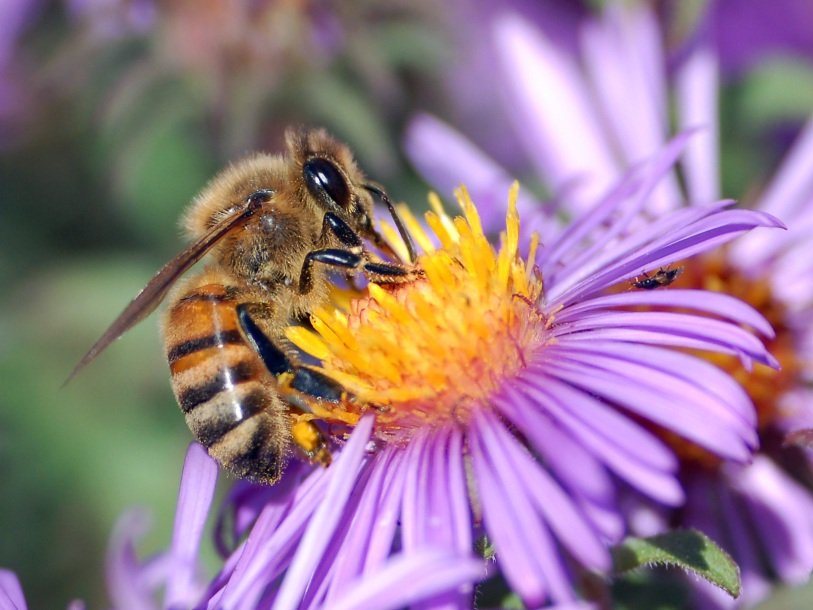 Первая в мире вакцина для медоносных пчел была одобрена для использования Министерством сельского хозяйства США. Препарат будут получать с кормом пчелиные матки и передавать устойчивость к болезни всему своему потомству.
Вакцина PrimeBEE предназначается для защиты пчел от болезни, известной под названием американский гнилец. Ее вызывает бактерия Paenibacillus larvae ssp. larvae. Такое название болезнь получила, так как ее возбудитель был исследован в Северной Америке, а распространено заболевание по всему миру.
Хотя болезнь поражает только личинок в возрасте до трех дней, для них она смертельна. При этом в теле каждой погибшей личинки бактерии образуют миллионы спор. Пчелы, очищая соты и удаляя погибших личинок, распространяют споры по всему улью. Когда большая часть личинок гибнет от болезни и пчелиная семья ослабевает, пчелы из соседних ульев проникают в зараженный улей, чтобы украсть мед, и болезнь в результате может охватить всю пасеку. Некоторых успехов в лечении можно добиться с помощью специальных антибиотиков, но из-за того, что споры бактерий остаются жизнеспособными очень долго (до 40 лет), надзорные органы требуют полностью уничтожать пчел в зараженных семьях и сжигать ульи. В некоторых районах США американский гнилец обнаружен в четверти ульев.
В вакцине использован белок вителлогенин, который связывается с молекулами клеточной стенки бактерии, а затем стимулирует реакцию иммунной системы пчелы. Создателям вакцины удалось добиться, чтобы пчелиная матка, получившая с пищей бактерии, вызывающие болезнь, передала модифицированный вителлогенин своему потомству. В результате иммунная система молодых личинок уже умеет распознавать возбудителя и становится устойчивой к заражению.
«Наша вакцина — это прорыв в защите медоносных пчел, — говорит Аннет Клейзер, исполнительный директор компании Dalan Animal Health, разработавшей вакцину. — Мы готовы изменить то, как мы заботимся о насекомых, что повлияет на производство продуктов питания в глобальном масштабе». Энтомолог Кит Делаплан из Университета Джорджии, который сотрудничал с компанией в работах по созданию вакцины, надеется, что в недалеком будущем появится вакцина и от европейского гнильца — еще одной пчелиной болезни, которая вызывается бактерией Melissococcus plutonius.
Advertisements | Advertising at The News And Times - advertising-newsandtimes.com | WE CONNECT!