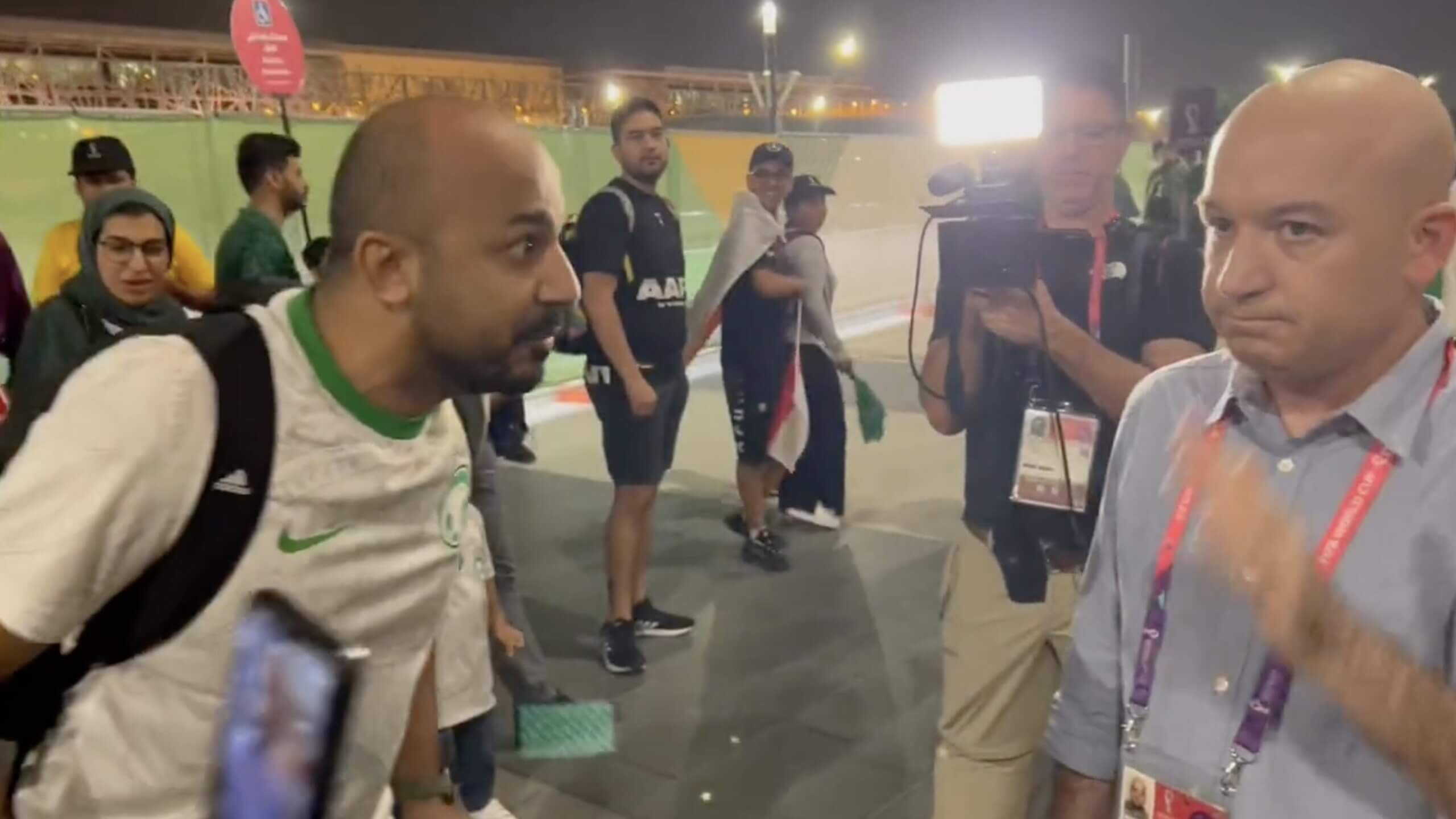 As a Palestinian journalist, I can attest that freedom of the press is often lacking in the Arab world. My own government, the Palestinian Authority, had 479 media rights violations in the first half of 2022 alone. I have been unlawfully detained by Palestinian police, denounced as a traitor and had a bounty put on my head, all because I dared to criticize P.A. leadership.
Qatar, the host of this year's FIFA World Cup, boasts similarly poor journalistic freedom to the P.A. It has infamously been the subject of protests over its human rights record (a report from the Guardian estimates 6,500 foreign workers have died in the 10 years since Qatar won the World Cup bid). However, we are also now seeing an increasing Qatari assault on the freedom of the press, in a country where Freedom House finds that print and broadcast media are "subject to state censorship."
With the 2022 World Cup, Qatar's particularly brutal brand of journalistic repression, where arrest of journalists and interference with reporting are common, has been clear for all to see. Particularly noticeable is the vicious hostility Qatari fans and officials have shown toward representatives of Israeli press outlets, in a country that funds Hamas and teaches that "Jews are treacherous" in public school textbooks.
Israelis, who have regained hope in peace as the Abraham Accords have led to full relations with four Arab nations, and international observers alike are shocked to see a startling lack of protection for the world press at the international venue. In doing so, Qatar undermines both freedom of expression and the chances for regional peace.
Israel Channel 13 sports reporter Tal Shorrer was shoved, insulted and accosted by fans at the World Cup, with a group yelling: "You are killing babies!" during his broadcast. In an exchange viewed more than 4 million times on Twitter, Moav Vardy, the foreign affairs reporter for the Israeli network Kan, was screamed at by one fan: "You are not welcome here, this is Qatar, this is our country, there is only Palestine, no Israel." Last week, Kan journalist Dror Hoffman and his team were kicked out of a taxi by a driver who told them that they "were killing his brothers." Israeli journalists believing that the Abraham Accords had mellowed anti-Israel animosity were proven wrong, with Shorrer later saying of his experience: "I was so excited to come in with an Israeli passport, thinking it was going to be something positive … It's sad, it's unpleasant. People were cursing and threatening us."
It's not a surprise that many Israeli journalists, like Jews throughout history at times of persecution, have felt compelled to disguise their nationality while reporting at the Qatar World Cup. Yedioth Ahronoth reporters Raz Shechnik and Oz Mualem have been mocked and criticized for posing as Ecuadorians to minimize confrontations when they felt threatened by bystanders during interviews. Kan correspondent Eli Ohana initially told a Qatari police driver that he was Israeli, causing the officer to jerk in surprise and say: "Are you sure that you are Israeli? You are joking!" When Ohana quickly added that he was joking and that he really came from Portugal, the Qatari policeman told him: "If you were really from Israel, I would have dropped you here and turned back."
It is not only Israeli journalists that are experiencing Qatar's hostile treatment, but also the broader world press. Qatari police tried to grab a French journalist's phone for filming Iranians at the World Cup protesting the repressive regime ruling their country. Journalists of the London-based Iran International Television, which is critical of the Iranian government, had their press passes revoked after Iran declared the network a "terrorist organization." American journalist Grant Wahl was detained before a match and his phone "ripped from his hands" because he was wearing a shirt with a rainbow on it. During a live broadcast, Qatari security officials threatened to smash Danish TV2 reporter Rasmus Tantholdt's camera for the simple reason that they didn't like that the reporter was filming.
Tantholdt said afterward: "This is not a free and democratic country. My experience after visiting 110 countries in the world is: 'The more you have to hide, the more difficult it is to report from there.'"
Qatar is also the host of Al Jazeera, the state-owned propaganda network known for spreading misinformation and hate in the region. Al Jazeera now broadcasts to 310 million households in more than one hundred countries, comparable in reach to the BBC, and more than three-quarters of Arabs identify Al Jazeera as being either their first or second choice for news, vastly amplifying the small but wealthy emirate's political clout. The culture of this dominant political media helps explain Qatar's continuing struggles with press freedom at the World Cup, as Al Jazeera's company line — and thus the regime's — continues to be that all criticism of Qatar is impermissibly Islamophobic.
There is a cause-and-effect process at work here. Because of Qatar's vast oil influence in the West and the power of Al Jazeera, Qatar's appalling human rights record was overlooked and it is strongly suspected that the nation was allowed to purchase the World Cup site selection through bribery. Relishing their newfound clout as host to the most popular sporting event on the globe, Qatar has felt emboldened to harass journalists (particularly Israelis), those bearing LGBTQ symbols and anyone supporting the protests in its close ally, Iran.
The world must learn from this experience and pressure Qatar to change its discriminatory education and media culture, which continues to exert a regressive influence via Al Jazeera throughout the region. It is unacceptable that a country who teaches antisemitism, abuses foreign workers and stifles freedom of the press is rewarded with a massive sporting event.
To contact the author, email editorial@forward.com. 
The post Qatar is harassing Israeli journalists at the World Cup appeared first on The Forward.