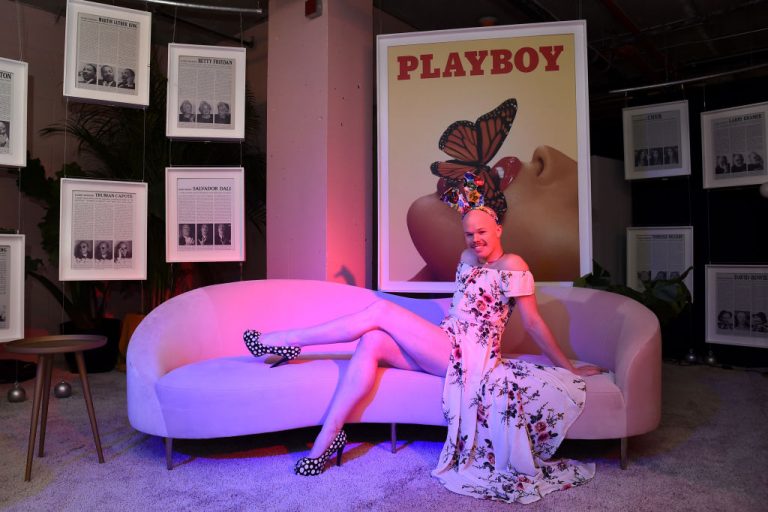 The Biden administration's senior-most transgender bureaucrat has a lot of baggage—literally.
A felony warrant is out against Energy Department official Sam Brinton for stealing luggage from a Las Vegas airport, 8 News Now reported Thursday. Brinton faces a separate felony theft charge for swiping a woman's suitcase along with contents worth $2,325 from the Minneapolis-Saint Paul airport in September.
Details on the luggage-purloiner's latest heist are sparse. Brinton, who identifies as "genderfluid" and uses they/them pronouns, faces a grand larceny charge for stealing a suitcase valued between $1,200 and $5,000 from Harry Reid International Airport. It's not clear when Brinton carried out the alleged theft.
Brinton, who oversees the federal government's disposal of highly radioactive nuclear waste, in late October was placed on a leave of absence from the Energy Department. A bio for the alleged kleptomaniac remains prominently featured on the department's website as of Friday morning.
Prior to joining the Biden administration in June, Brinton was known for promoting sexual fetishes and tying sexual partners up like dogs. Brinton delivered a seminar on the "science of spanking" at a Los Angeles kink conference in late November while awaiting a Dec. 19 hearing in connection to the Minneapolis-Saint Paul airport luggage theft.
News of Brinton's second felony charge comes as some members of the LGBTQ+ community have started to express second thoughts about placing the fetishist on a pedestal.
"The red flags regarding Brinton were overwhelming and obvious to all who cared to see them," LGBTQ Nation reported on Wednesday. "Unfortunately, some of America's top LGBTQ+ activists and organizations were willfully blind to Brinton's shortcomings."
Brinton in 2010 stole the spotlight in the LGBTQ+ community with a harrowing tale of being abused by bigoted parents and being subjected to years of electroshock conversion therapy by a cruel and sadistic therapist.
But, according to LGBTQ Nation, Brinton's story is likely a complete fabrication.
The outlet noted that Brinton is the only known "survivor" of conversion therapy who refuses to disclose the identity of the conversion therapist. Brinton claims the therapist practiced in an Orlando, Fla., strip mall, but the foremost expert on conversion therapy in the region told the outlet that no such conversion therapy shop operated out of a strip mall during the years Brinton supposedly attended the therapy.
Brinton's mother told LGBTQ Nation that her child attended therapy but did not see a "conversion therapist." She, too, refused to disclose the identity of the therapist.
The Energy Department did not immediately return a request for comment.
The post Sam Brinton Strikes Again: Transgender Biden Official Faces Second Felony Charge for Stealing Luggage From Airport appeared first on Washington Free Beacon.