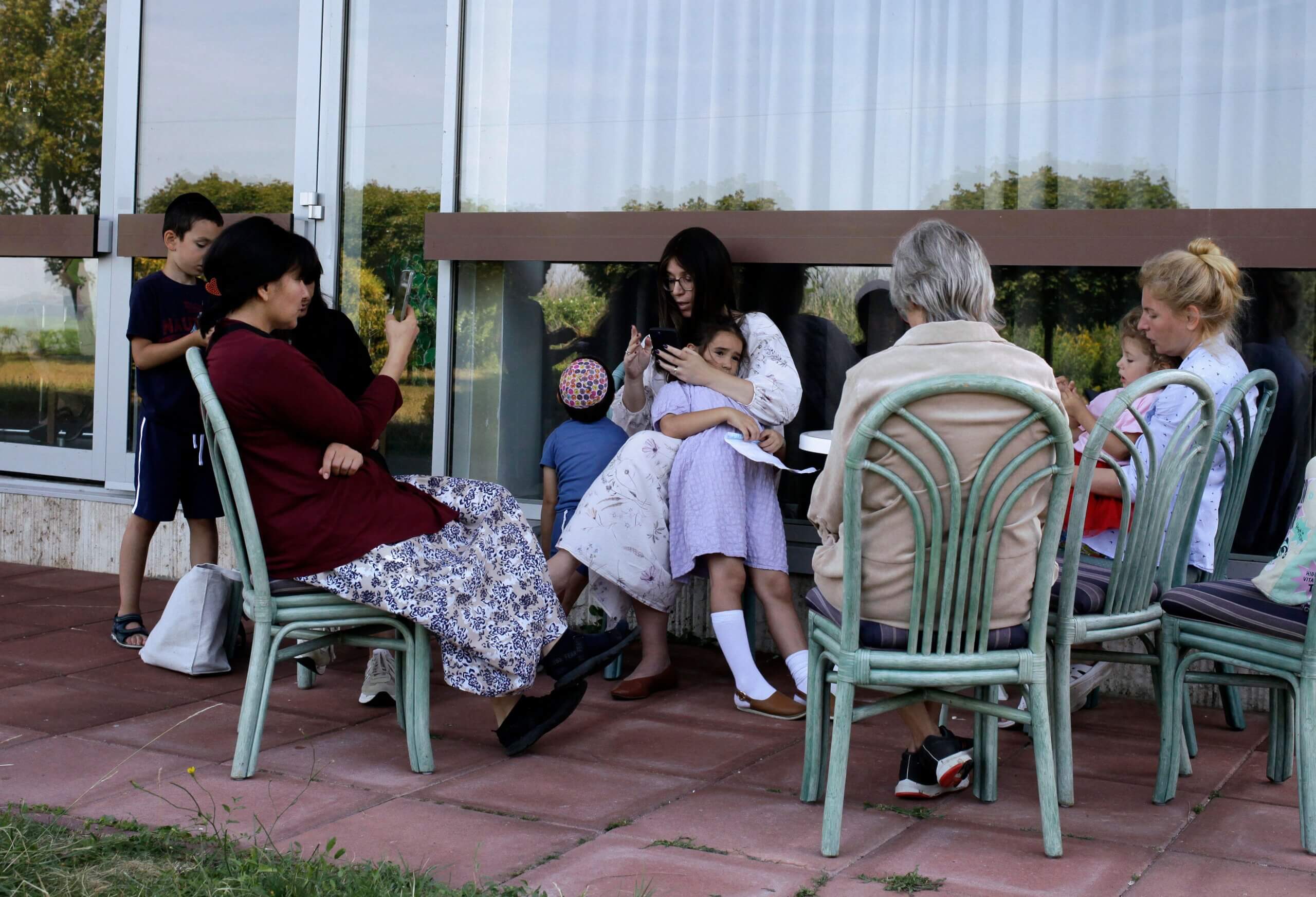 Tidbits is a weekly feature of easy news briefs in Yiddish that you can listen to or read, or both!
If you read it and don't know a word, just click on it and the translation appears. You'll also find the link to the article in English after each news brief.
You can also listen to the report here:
צו הערן די "טשיקאַוועסן" אויף אוידיאָ, גיט אַ קוועטש דאָ:
https://forward.com/wp-content/uploads/2022/12/ukrainer-yidn-redn-ukrainish.m4a
אוקראַיִנער ייִדן רעדן איצט מער אוקראַיִניש
רוסיש איז שוין לאַנג די שפּראַך פֿון אַ סך אוקראַיִנער, אַרײַנגערעכנט די ייִדן וואָס וווינען אין אוקראַיִנע. אָבער זינט דער רוסישער אינוואַזיע האָבן אַ סך רוסיש־רעדנדיקע אוקראַיִנער אָנגעהויבן רעדן אוקראַיִניש, און אַ סך ייִדן אויך.
ווי אַ רעזולטאַט רופֿט מען איצט די שטעט מיט זייערע אוקראַיִנישע נעמען — לוהאַנסק, לוויוו און דניפּראָ — אַנשטאָט די רוסישע — לוגאַנסק, לוואָוו און דנעפּר.
ס׳רובֿ ייִדן רעדן אָבער ווײַטער רוסיש, אַפֿילו אין מערבֿ־אוקראַיִנע וווּ אוקראַיִניש איז שוין לאַנג די הויפּטשפּראַך. "פֿון איין זײַט — האָט דערקלערט הרבֿ מאיר שטאַמבלער, פֿון דניפּראָ — זאָגן אַ סך פֿון מײַנע פֿרײַנד אַז רוסלאַנד איז אַ טעראָריסטישע מדינה וואָס קעמפֿט קעגן אונדז און אַז מיר זאָלן נישט ניצן זייער לשון. אַנדערע טענהן אַז דער רוסישער פּרעזידענט וולאַדימיר פּוטין איז נישט דער אייגנטימער פֿון דער שפּראַך."
אינעם 19טן יאָרהונדערט האָבן די ייִדן אינעם ראַיאָן וואָס איז הײַנט אוקראַיִנע אָנגענומען רוסיש אַנשטאָט אוקראַיִניש וואָס איז באַטראַכט געוואָרן ווי דאָס לשון פֿון די פּויערים, אָן אַ הויכער קולטור און אָן שום עקאָנאָמישע מעלות.
איצט איז אָבער יאָ דאָ אַ מעלה בײַ ייִדן צו רעדן אוקראַיִניש: אַרויסווײַזן סאָלידאַריטעט מיט זייערע מיטבירגער.
צו לייענען די נײַעס אויף ענגליש, גיט אַ קוועטש דאָ.
•
דער ערשטער כּשרער סופּערמאַרק אינעם גאָלף־ראַיאָן האָט זיך געעפֿנט אין דובײַ די פֿאַרגאַנגענע וואָך, און דערבײַ דערמעגלעכט אַז מער פֿרומע ייִדן זאָלן קענען פֿאָרן אַהין.
די קראָם, וואָס הייסט "רימון" (דאָס העברעיִשע וואָרט פֿאַר מילגרוים), פֿאַרקויפֿט כּלערליי פּראָדוקטן אימפּאָרטירטע פֿון ישׂראל, אייראָפּע און די פֿאַראייניקטע שטאַטן, אַרײַנגערעכנט הינדל און רינדערן פֿלייש אונטער אַ שטרענגער השגחה.
מענטשן וואָס שטייען אײַן אויף שבת אין דובײַ קענען ערבֿ־שבת קויפֿן אָנגעוואַרעמטע, היימיש געקאָכטע מאכלים פֿון פֿאַרשידענע עטנישע מינים, ווי אויך פּאָפּולערע ישׂראלדיקע נאַשן פֿון די פֿירמעס "באַמבאַ" און "ביסלי".
לעצטנס איז געוואַקסן די צאָל ייִדישע טוריסטן אין די עמיראַטן, און אַפֿילו די צאָל ייִדן וואָס באַזעצן זיך דאָרט. הרבֿ לוי דוכמאַן, וואָס פֿירט אָן מיט דער ייִדישער קהילה אין די גאָלף־לענדער, זאָגט אַז ער וויל פֿאַרזיכערן אַז די ייִדישע אײַנוווינער און געסט זאָלן קענען געניסן פֿון אַ פֿולן ייִדישן לעבן דאָ. "מיר פּראַווען דאָ שבת, יום־טובֿ און שׂימחות בפֿרהסיא — און געניסן פֿון כּשרע שפּײַזן יעדן טאָג," האָט דוכמאַן געזאָגט.
צו לייענען די נײַעס אויף ענגליש, גיט אַ קוועטש דאָ.
The post Tidbits: Ukrainian Jews speak more Ukrainian; first kosher supermarket in the Gulf appeared first on The Forward.
Advertisements | Advertising at The News And Times - advertising-newsandtimes.com | WE CONNECT!