This article is part of our morning briefing. Click here to get it delivered to your inbox each weekday.
A breaking point? Jewish allies of Trump say enough is enough
A number of Jews who served in the Trump administration have joined the broad criticism of the former president's recent dinner with rapper Kanye West and Nick Fuentes, one of the country's most prominent young white supremacists.
Elliott Abrams, Trump's special representative on Iran and Venezuela, said that Trump condemning antisemitism would be insufficient. "He has done that before," Abrams said, "but it didn't stop him from having dinner with one of the most despicable antisemites in America."
The last straw: Some Jews who previously supported Trump are peeling away, calling the dinner a breaking point – and looking to Florida Gov. Ron DeSantis and other potential GOP presidential candidates for 2024. Trump's claim that he didn't know Fuentes before the dinner does not seem to matter. "A good way not to accidentally dine with a vile racist and antisemite you don't know," conservative commentator Ben Shapiro tweeted, "is not to dine with a vile racist and antisemite you do know." 
The Democratic view: Sen. Majority Leader Chuck Schumer praised the Trump allies for pushing the former president "to do the right thing by condemning this vicious antisemite." In a speech on the Senate floor Monday afternoon, Schumer called Trump's refusal to condemn Fuentes "appalling and dangerous." A Biden spokesperson, meanwhile, said: "Bigotry, hate, and antisemitism have absolutely no place in America — including at Mar-A-Lago."
But wait, there's more: West, Fuentes and Milo Yiannopoulos, the far-right provocateur, appeared together Monday night on a podcast that was live streamed on YouTube, in which West doubled down, saying Jews control presidents: "Rahm Emanuel was next to Obama and Jared Kushner was right next to Trump." West also compared himself to a Holocaust victim and argued that Jews want to lock him up.
Tim Pool, the podcast host, confronted West about his recent antisemitic comments for about 10 minutes, at which point West abruptly left the studio.
Plus:
Lahav Shani conducts the Israel Philharmonic this month at Carnegie Hall. (Chris Lee)
Some orchestras banned Russian music — the Israeli Philharmonic embraced it: "At a time when there are calls to boycott both Russian and Israeli artists, a Jewish orchestra composed of both, joyfully performing Tchaikovsky and Prokofiev for a packed house, felt like an act of defiance," our opinion editor, Laura E. Adkins, wrote after attending a Carnegie Hall performance. "Music has never been apolitical, but it certainly is one of the few things with which we can build the connections between people necessary to transform society for the better." Read her essay ➤
I'm a Jewish teenager and I wish Israel were in the World Cup: "I feel connected to Jews, whether I know them personally, or whether they are in movies, TV shows, or sports I watch," writes Anya Geist, a Massachusetts 11th grader. "In Israel, that connection is multiplied a hundredfold. It is the place with people like me." She's settled on rooting for the United States, which is taking on Iran this afternoon. It doesn't hurt that the team's goalie is Jewish. Read her essay ➤
My daughter survived a terror attack in Israel. We're still not moving back to the U.S.: When Rabbi Uri Pilichowski made aliyah with his family in 2014, a neighbor said they'd never feel fully Israeli since they could always go back when things got tough. Pilichowski's daughter, Naomi, was one of 22 people injured last week when a bomb was detonated at a Jerusalem bus stop. Her father said the incident has strengthened his resolve to remain in the holy land. "The future of the Jewish people is being built in Israel," he writes, "and we want front row-seats to watch it unfold." Read his essay ➤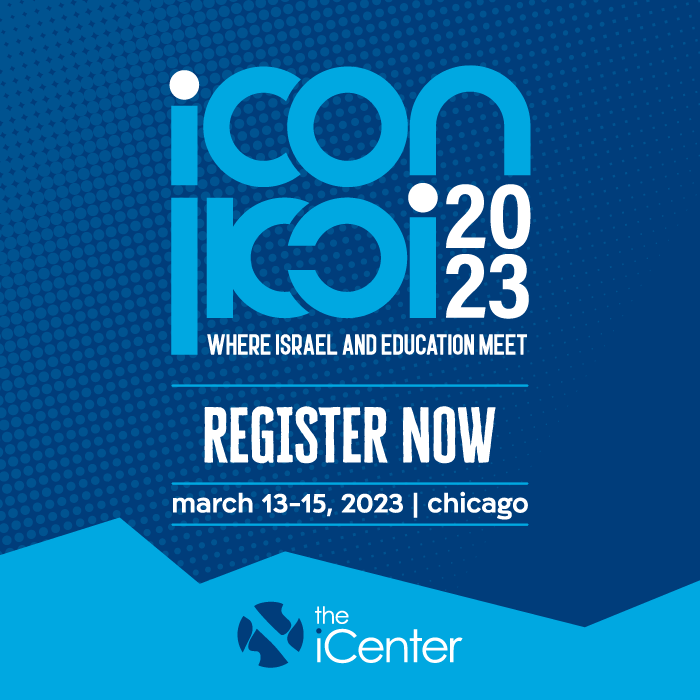 Forwarding the News is now also available on our website. Click on the blue button below to share it on social media or send to friends.
WHAT ELSE YOU NEED TO KNOW TODAY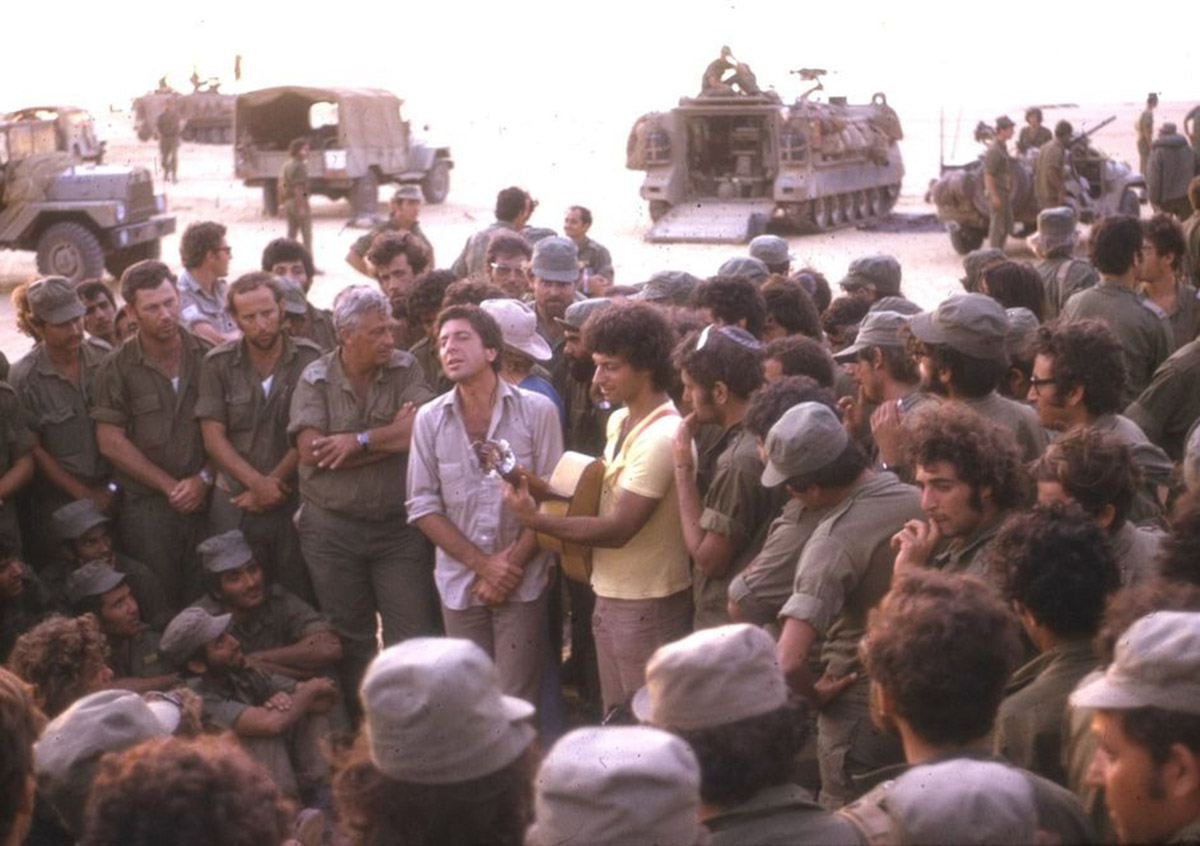 Leonard Cohen's 1973 visit to perform on the frontlines of the Yom Kippur war, shown above, is being turned into a new limited TV series. The show is based on a book about the concerts that was published earlier this year and will be written by a co-creator of "Shtisel." (JTA, Forward)

  Many Jews were disturbed by a survey published last week suggesting that American hiring managers are deeply antisemitic. But experts say the survey is not reliable. (Forward)

  A Tennessee county has told its commissioners to act "reflective of the Judeo-Christian values inherent in our nation's founding," which some critics say violates the First Amendment's Establishment Clause. The clause bars the government from establishing a religion. (The Tennessean)
  Three Hispanic Major League Baseball players recently returned from a trip to Israel to promote Christian-Jewish relations. One is now organizing a charity game in the Dominican Republic, with some proceeds going to help renovate a synagogue in the Puerto Rican town of Susua, which was founded by refugees of Nazism. (JTA)
  A trove of documents and photos – including a deep dive into Rabbi Shlomo Carlebach's religious commune – are on display in a new, online exhibit called "Mapping Jewish San Francisco." This is the first time much of the material is available for public view. (J. The Jewish News of Northern California)
  Actress Michelle Williams, who plays the mother in Steven Spielberg's autobiographical film "The Fabelmans," says she plans on raising her kids Jewish. Williams was raised Christian and is married to a Jew. "It has always been something that I've gravitated towards," she said, "something that felt immediately exciting and deep and very different from the tinsel and cheer." (JTA) 
  A Hanukkah-themed pop-up bar is opening in New York City in December. On the drink menu: the Hebrew Hammer and the Latke Sour. And, yes, actual latkes will be among the snacks available. (Timeout)
What else we're reading ➤  Russia's biggest talents seek freedom from Putin's repression in Israel … Asian faiths try to save swastika symbol corrupted by Hitler … Israeli app sounds alarm before heart failure — just by analyzing your voice.
Arab and Jewish delegates meet in 1948 to discuss a ceasefire to the violence after the U.N. resolution. (Getty)
On this day in history (1947): The United Nations General Assembly voted for its Partition Plan for Palestine, which recommended the withdrawal of British armed forces and the creation of independent Arab and Jewish states. It was followed by outbreaks of violence.
Last year on this day, our colleagues at the New York Jewish Week reported on a Jewish day school's Thanksgiving parade that accidentally went viral on TikTok.
On the Hebrew calendar, it's the fifth of Kislev, the yahrtzeit of Rabbi Shmuel Edels, a renowned commentator on the Talmud known as the Maharsha, who died in 1631.
Two weeks from tonight: Join our editor-in-chief, Jodi Rudoren, and Maggie Haberman, the Pulitzer Prize-winning New York Times journalist, for a lively conversation about former President Donald Trump, antisemitism and our current political moment. Register here ➤ 

In honor of National Day of Giving, consider making a tax-deductible donation to the Forward to support independent Jewish journalism. Any gift you make today will be doubled thanks to a generous donor who has provided a matching grant.
What we're watching ➤  The charming CBS comedy "Ghosts," about a woman who runs a B&B and can communicate with the spirits who still live in the house. One of those ghosts is Trevor Lefkowitz, a Wall Street finance bro with no pants (it's a long story), who is always there for an "Oy Vey" and other Yiddishisms. "Having my identity and experiences being Jewish to pull on and play in this character is a joy," said actor Asher Grodman. The sitcom is now in its second season, but you can catch up on Paramount+.
–––
Thanks to Jacob Kornbluh, Rina Shamilov and Talya Zax for contributing to today's newsletter. You can reach the "Forwarding" team at editorial@forward.com.

The post Trump's dinner with antisemites sends Jewish allies fleeing appeared first on The Forward.