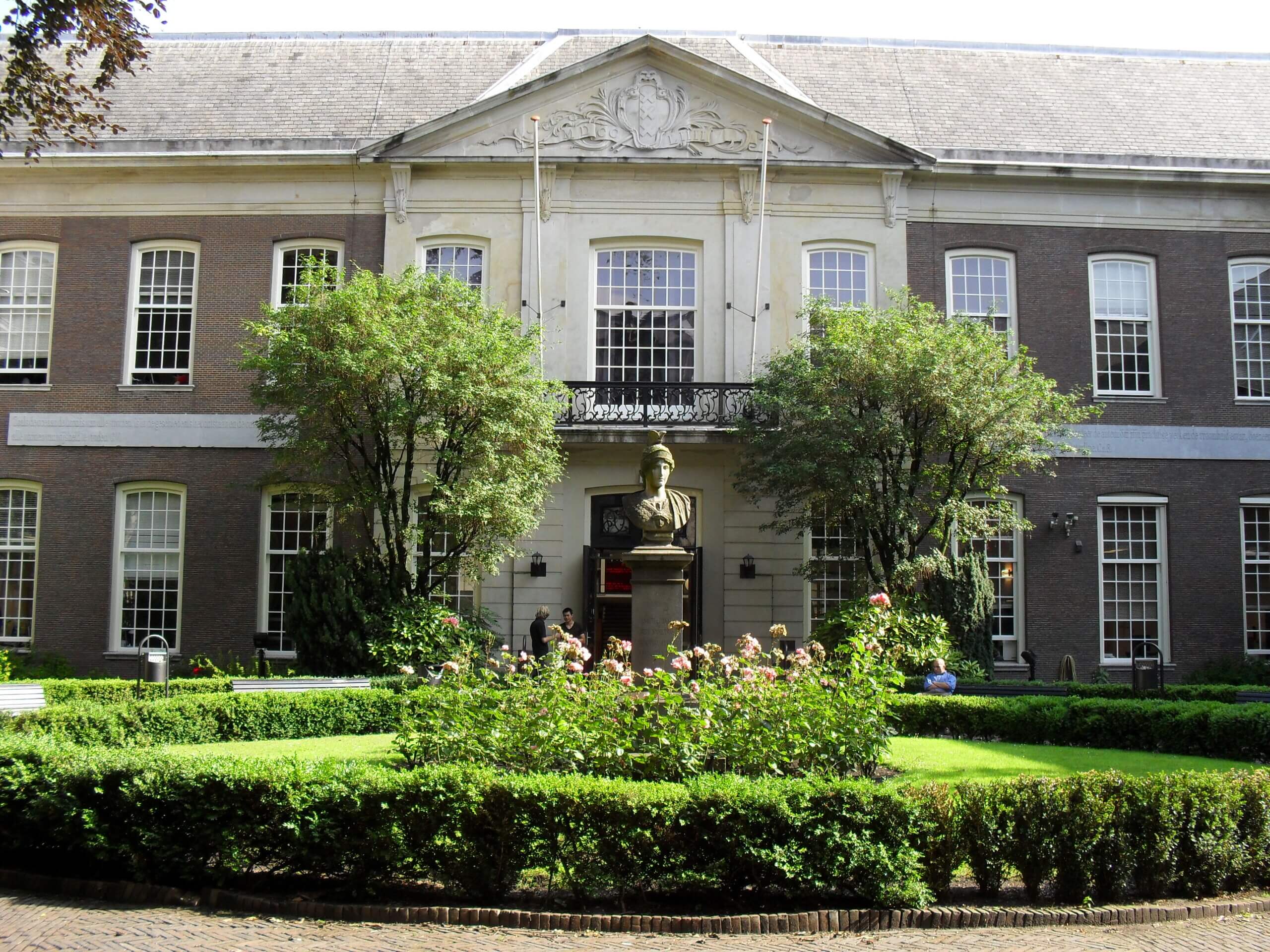 אָנהייבנדיק פֿון פֿעברואַר 2023 וועט מען אינעם אַמסטערדאַמער אוניווערסיטעט ווידער אײַנפֿירן אַ ריי ייִדיש־קורסן. דערבײַ וועט דער אוניווערסיטעט ווערן דער איינציקער אין גאַנץ האָלאַנד וווּ מע לערנט די שפּראַך.
דער אוניווערסיטעט פֿלעג לערנען ייִדיש־קורסן אונטער דער פֿירערשאַפֿט פֿון פּראָפֿ' שלמה בערגער אָבער ווען ער איז געשטאָרבן אין 2015 האָט מען אויך אָפּגעשטעלט דעם ייִדיש־לימוד.
דער יודאַיִסטיק־אָפּטייל פֿונעם אוניווערסיטעט מאַכט איצט דורך אַ מערקווירדיקן וווּקס. בשעת די צאָל ביז־גראַדויִר־סטודענטן איז בערך די זעלבע וואָס פֿריִער, האָט זיך במשך פֿון אַ קורצער צײַט פֿאַרטאָפּלט די צאָל יודאַיִסטיק־סטודענטן וואָס שטודירן אויף מאַגיסטער. אינעם אָפּטייל לערנען זיך הײַיאָר מער ווי 30 גראַדויִר־סטודענטן. ווי אַ רעזולטאַט איז די מאַגיסטער־פּראָגראַם פֿון יודאַיִסטיק בײַם אַמסטערדאַמער אוניווערסיטעט הײַנט איינע פֿון די גרעסטע אין אייראָפּע.
כּדי צו פֿאַרגרעסערן דעם פֿאַרנעם פֿונעם אָפּטייל האָט מען לעצטנס אָנגעשטעלט אַ ייִדיש־לערערקע, דניאלה זײַדמאַן־מאַוער פֿון אַנטווערפּן, וועלכע האַלט בײַם שרײַבן אַ דיסערטאַציע וועגן די ייִדישע רפֿואה־ביכלעך קעגן דער מגפֿה אין אייראָפּע בעת דעם 17טן און 18טן יאָרהונדערט. זײַדמאַן־מאַוער, אַ געבוירענע ייִדיש־רעדערין, פּלאַנירט זיך צו קאָנצענטרירן אויף דער פֿאָרשונג און אויפֿן לערנען סײַ די מאָדערנע ייִדישע שפּראַך סײַ די אַלט-ייִדישע שפּראַך, כּדי צו דערמעגלעכן די סטודענטן צו פֿאָרשן די אַלטע ייִדישע מאַטעריאַלן אין אַמסטערדאַם ווי, למשל, די פּנקסים און ביכער אין די אַרכיוון פֿון דער ראָזענטאַלעיאַנער ביבליאָטעק.
דער ייִדיש־לימוד איז טייל פֿון אַ פֿאַרברייטערטער פּראָגראַם וואָס נעמט אַרײַן קורסן וועגן דער ייִדישער שטאָטקולטור. צווישן די טעמעס פֿון יענע קורסן: די ראָלע וואָס די שטעט האָבן געשפּילט אין דער ייִדישער געשיכטע, און די השפּעה פֿון די ייִדן אויף די שטעט אין אייראָפּע, בפֿרט אַמסטערדאַם. צווישן דעם 17טן און מיטן־18טן יאָרהונדערט איז אַמסטערדאַם געווען דער צענטער פֿון ייִדיש־דרוקערײַ אין אייראָפּע.
די נײַע ייִדיש־קורסן און די פּראָגראַם פֿון ייִדישע שטאָט־שטודיעס בײַם אַמסטערדאַמער אוניווערסיטעט ווערן געשטיצט פֿון דער "ראָטשילד־פֿונדאַציע הנדיבֿ — אייראָפּע".
פּראָפֿ׳ אירענע זוויעפּ, וואָס גיט קורסן אין העברעיִש, אַראַמיש און סיריאַק אינעם אַמסטערדאַמער אוניווערסיטעט, האַלט אַז אויב מע וויל שטודירן די געשיכטע פֿון אַמסטערדאַם, מוז מען זיך אויסלערנען ייִדיש. "הגם העברעיִש איז תּמיד געווען די שפּראַך פֿון דער שיל, די ספֿרים און דער הויכער ליטעראַטור, איז ייִדיש געווען דאָס לשון פֿונעם טאָג־טעגלעכן לעבן און פֿון די ביכער וואָס מע האָט געדרוקט פֿאַרן פּשוטן לייענער," האָט זי געזאָגט. "די ביבליאָטעקן און אַרכיוון זענען פֿול מיט נאָך נישט אַנטדעקטע אוצרות אין דער שפּראַך."
The post Yiddish returns to the University of Amsterdam appeared first on The Forward.